Seachill drives up meat group's sales and profits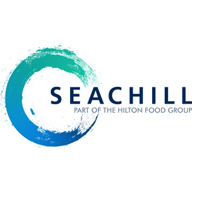 SEACHILL has helped to drive up the sales and profits of its new owner Hilton Foods, the half year results for 2018 have confirmed.
The meat group Hilton, which has a global reach, paid £80-million for the Grimsby based seafood processor and owner of the successful Saucy Fish brand, in November last year. It has just published its interim accounts for the first 28 weeks  of 2018 (to July 15) which show  the purchase is already paying significant dividends. "It (Seachill)  has delivered on expectation," says the report.
Hilton said the underlying financial performance continued to be good  with volumes increasing by 12.7 per cent, reflecting growth in the UK including Seachill, Ireland and Australia. Group turnover rose by 25 per cent from £690.7 million for the same period in 2017 to £863.6 million.
Operating profit for the first 28 weeks was £23.6 million, 25.3 per cent  higher than in the previous year  when it came out at £18.8 million, with Seachill again playing its  part.

Executive chairman  Robert Watson said: "Hilton has continued to deliver on its strategies to build a significantly bigger more diversified business. We achieved strong volume and profit growth during the period including the integration of Seachill and the launch of a fresh food offering in Central Europe.

"We remain committed to growing our business through innovation and product development as well as continuing to explore opportunities to expand the business both at home and abroad."

Hilton said it  is already investing  heavily in expanding Seachill with a new factory project in Grimsby and an upgrade of its existing operations.

Interestingly, the group said it is dependent on a small number of customers "who exercise significant buying power when it comes to renewal terms at five to ten year intervals". One of those customers is Tesco, a major buyer of Hilton's fish  and meat products.