New fish feeding robot from Arvo-Tec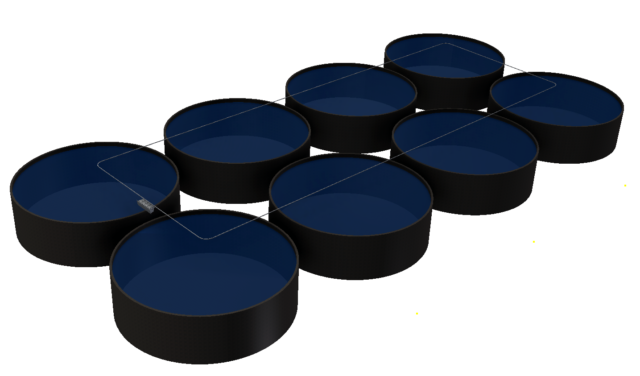 Arvo-Tec is launching a range of new feeding systems, starting with an upgraded feeding robot in early 2023. The robot offers several improvements such as increased capacity, improved sensors and the latest in battery technology.
Designed with medium to large indoor RAS facilities in mind, the new robot system promises gentle feed handling over long transport distances, and is also being developed for outdoor use in 2023. One robot is capable of up to 10 tonnes of daily feeding in a grow-out facility, or individually feeding 240 smaller tanks.
The robot will serve as a mobile platform for Arvo-Tec's high-volume feeder and new spreader, both in development.