The innovative solution to sea lice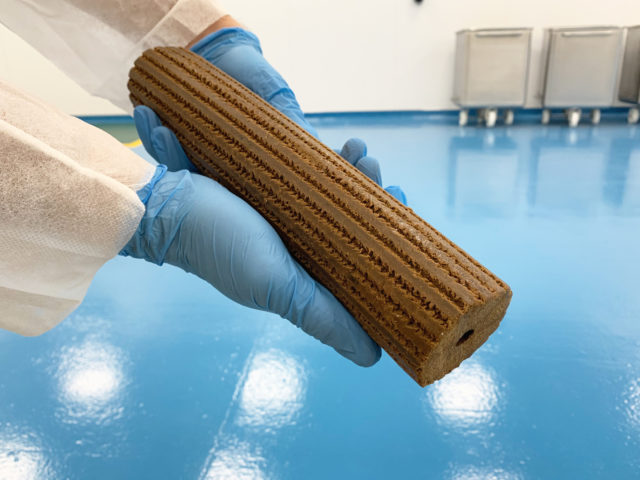 UK-based feed manufacturer World Feeds Ltd has been going from strength to strength throughout the pandemic, with its recent factory redevelopment promising a tenfold increase in production output. This has major implications for the company's growth and its cleaner fish feeding systems, Vita Aqua Feeds (VAF), targeted at combatting the sea lice issue.
VAF's soft, malleable feed blocks are complete diets that require no refrigeration or mixing. Highly digestible and attractive to both lumpfish and wrasse, studies have demonstrated the high effectiveness and benefits of the blocks when compared to other commercially available feeds. Improved efficacy has been achieved by huge reductions in cataract development, with trials resulting in a 77% reduction in cataract prevalence in lumpfish when compared with those fed with a pelleted diet. It has also been shown that fish fed with VAF experience improvements to general health and welfare and maintained stable, controlled growth rates – negating the symptoms of artificially high growth rates.
VAF feed blocks encourage and facilitate natural grazing behaviour, allowing the larger fish to satiate before the smaller fish take their turn. This subsequently leads to reduced aggression during feeding. The benefits of the diets are maximised by strategically presenting the feed blocks using the innovative MLD feeding station, bespoke designed for practicality and efficiency. Preparation time is all but eliminated as the feed can be deployed directly from the pack in situ at the pen, while a two-year shelf life greatly reduces storage costs.
Into 2021, VAF is swiftly becoming the go-to solution for cleaner fish management and welfare with several companies already converted to 100% usage and ongoing trials with some of the biggest operations in Scotland and Norway. www.vitaquafeeds.uk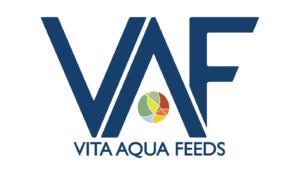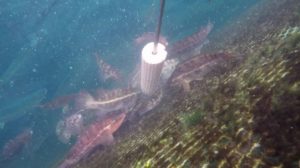 Captions:
Featured: A VAF cleaner fish feed block.
Above: Wrasse feeding at an MLD feeding station