Innovation vs the hive mind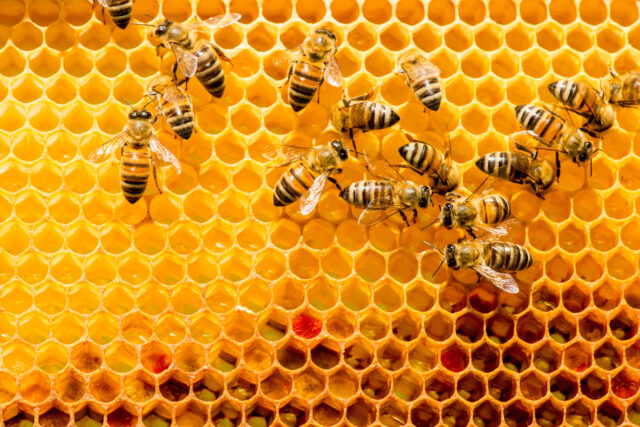 How wonderful to have a show again! Aquaculture UK was a chance to meet old friends or in my case very old friends. It's been so long since I have met so many people I know in such a short time who I haven't seen for years.
One or two of my friends even admitted to reading my articles now and then, and some voiced a criticism, though the tenor of it surprised me. They suggested that I was going soft in my old age and not being strong enough in my criticism. This might be true.
The years of isolation made me wonder about whether I was still as connected to the industry as I had been, but Aviemore showed me how little has changed.
Farming industries are slow to innovate, but here's the fundamental difference between agriculture and salmon farming: agriculture is made of many units, few of whom can stand alone but also many of whom actually are practising farmers who develop knowledge as they get older. They don't find change easy, but when it is forced on them, they talk to each other and read deeply. There are always outliers trying something new. I am talking about the "weird and the wacky", or at least that is the way they are often perceived.
So what did I see at the show? Stingray's laser for lice control is certainly different but my gut feeling tells me that it can't really work where the temperatures are higher. Loch Duart trialled it quite a few years ago and so it is hardly new.
There are new seal scarers and a different lice shield but as far as I could see little else. Companies have changed hands, and farming companies have got larger, but not one stand made me excited or encouraged me to get involved.
Hive thinking
Why? One problem is the "hive mind" idea that universities have all the answers. We need to foster debate about the issues we face, encouraging people with strange ideas to come and explain them to us.
In my time, much to the hilarity of some of the management, I have tried flickering light, crystals, seaweed and one or two other wacky ideas. Let me give you a list of some of the ideas that I trialled, just against lice, that were shot down by the hive mind. Using pressure and flow to remove lice, using heat to remove lice, using deep tarpaulins to shield from lice. Recognise any of them? When adopted by the larger companies (more examples of hive mind) they become mainstream and acceptable.
We have SAIC (the Sustainable Aquaculture Innovation Centre), supposedly driving innovation forward. Am I being unfair when I say that it has been around for a good while and I have not noticed anything particularly stunning that has come from it, other than some rather nice offices?
But maybe SAIC has been a victim of the hive mind too. If you want to find a way out of this mess, you need some new ideas, not rehashes of the old ones. To get them, you are going to have to encourage people for whom you don't have the greatest regard. The best ideas don't always come to the best people. Accept that you don't know everything and you might find out that that you start learning again.
Some young people last week told me about a strange new treatment in the NHS. A woman was pregnant with a breach presentation. She took up the rather weird offer of a smoking twig of a particular wood being put on her big toe nail and rotated. I giggled but had to know, did it work? Apparently it was extremely successful.
Now, is this story true? I don't know, but it shows an openness to new ideas which I find really healthy. Let's see if we can find some before the next issue!
So I hope this satisfies those readers who have felt I have been pulling my punches a little. Meanwhile: come on industry, surprise me by showing me that there are some really new ideas out there – or am I going to hear more stories about lice and gill disease forever?