Salmon Evolution puts brakes on share issue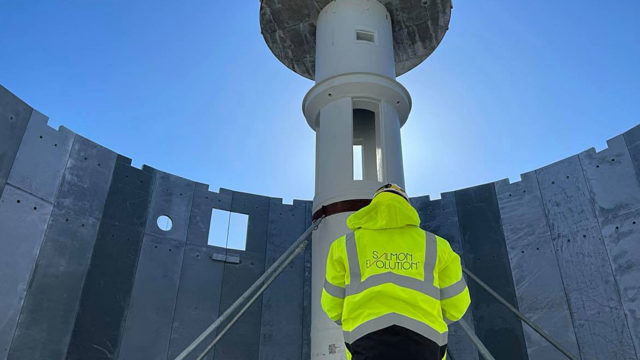 Salmon Evolution, the company which is developing two large-scale land-based salmon farm sites in Norway and South Korea, has cancelled a further fundraising exercise after its shares dipped below the offer price.
Salmon Evolution carried out a successful share issue on Oslo's Euronext stock exchange, via a private placement share issue at NOK 6.0, raising NOK 500m (£42.7m). The company had planned a further issue of up to 8,333,333 shares, also at NOK 6.0, which would have raised NOK 50m. Since March, however, the share price has dipped below NOK 6.0.
In a stock exchange announcement, the company said: "As announced in the stock exchange notice, completion of the Subsequent Offering is subject, inter alia, to the prevailing market price of the share. Following the Board of Directors' conditional resolution to carry out a subsequent offering, the price of the share has, for an extended period and with substantial volume, traded below the subscription price in the planned Subsequent Offering.
"Existing shareholders wanting to avoid or reduce the dilutive effect of the Private Placement have had the opportunity to purchase shares in the open market at prices below the subscription price in the Private Placement and the contemplated Subsequent Offering.
"The Company has therefore resolved to cancel the Subsequent Offering."
Salmon Evolution aims to achieve annual production of more than 70,00 tonnes by 2030. Construction of its first farm at Indre Harøy in Norway is already under way, and earlier this year the company agreed a joint venture deal with Dongwon Industries for its development in South Korea.