Salmon Evolution has 'roadmap' to ambitious RAS target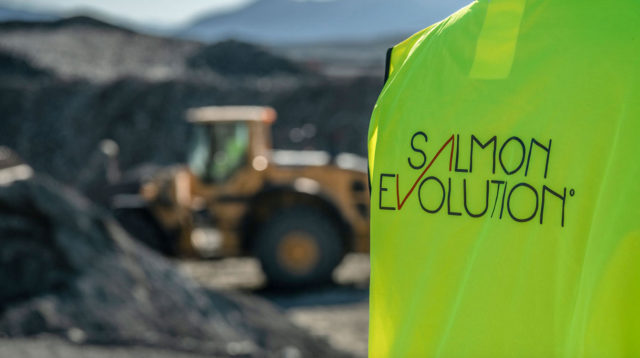 Land-based farmer Salmon Evolution says it has a "clear roadmap" to achieving annual production of more than 70,00 tonnes by 2030. The target is set out in the company's annual report for 2020.
In May last year, Salmon Evolution started the construction of its RAS (recirculating aquaculture system) site at Indre Harøy in Norway, and this year it announced the creation of a joint venture with Korea's Dongwon Industries for the construction of a large RAS farm in South Korea.
Salmon Evolution posted an operating loss of NOK 17.7m (£1.53m)and a financial loss before tax of NOK 16.8m (£1.45m). Net cash flow from operations was NOK -10m (2019: NOK -3.1m; respectively, £0.86m and £268,000), but the company also saw a positive net cash flow from financial activities – including two private placements prior to listing on Oslo's Euronext stock exchange – of NOK 802.7m (£69.4m).
The company's fixed assets at 31 December 2020 amounted to NOK 222.4m (31 December 2019: NOK 26.6m; respectively, £19.2m and £2.3m).
CEO Håkon André Berg said: "The salmon industry will keep developing in many directions. Conventional sea-based farming will remain vital also in the future, and we see many exciting initiatives related to offshore farming and closed systems in the open sea.
"Land-based farming clearly represents new opportunities and other ways to operate, where new technological approaches and sustainable, stable production with proximity to markets are attractive attributes."