Record month for Norwegian salmon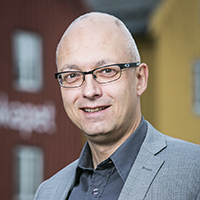 APRIL has proved to be another outstanding month for Norway's salmon and trout farmers, with exports continuing their relentless and impressive rise.
Thanks to strong global demand, sales of salmon hit a record at 86,000 tonnes and were worth NOK 6.2 billion (£540 million), a volume rise of 17 per cent and an increase in value of NOK 995 million or 19 per cent.
These latest figures bring total salmon exports so far this year to 333,000 tonnes worth almost NOK 23 billion (around £2 billion).
Paul T. Aandahl, analyst at the Norwegian Seafood Council, said Poland was the most important export market for Norwegian salmon and also showed the largest growth last month.
This was due to higher domestic consumption and increased processing of frozen fillets and smoked salmon for onward export, especially to Germany.
Ingrid K. Pettersen, his analyst colleague at the council, said Asia and the United States also showed strong demand, with a weaker kroner helping sales.
Farmed trout exports are also picking up, with sales last month rising four per cent to 3,800 tonnes and worth NOK 275 million, a value increase of 14 per cent.
So far this year revenues from trout are up by 19 per cent and worth a total of NOK 1 billion. Aandahl said there had been exceptionally strong growth in smoked trout sales which had risen by 145 per cent over the past 12 months.
Total Norwegian seafood exports hit 8.8 billion in April, a rise of NOK 892 million or nine per cent. Frozen cod performed particularly well.