Ramboll wins RAS kingfish contract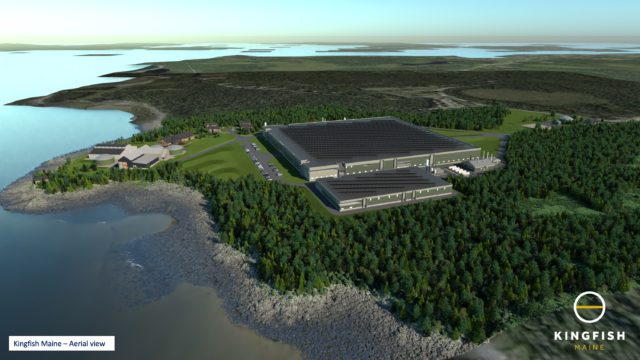 Aquaculture technology business Ramboll has been awarded a further contract by The Kingfish Company for design and engineering services for a recirculating aquaculture system (RAS) site being built in Jonesport, Maine.
The RAS facility, to be run by subsidiary Kingfish Maine, is projected to produce 6,000-8,000 metric tonnes of yellowtail kingfish per annum. Ramboll has already provided support for the earlier stages of the project and this deal ensures the company will now be involved all the way through to completion.
The Kingfish Company, which currently operates the Kingfish Zeeland land-based RAS facility in the Netherlands. The company has received a number of sustainable practice awards and is the first land-based farm to receive Best Aquaculture Practices certification and the first Aquaculture Stewardship Council certified source of yellowtail kingfish.
Ramboll has led several major projects in the aquaculture industry around the world, helping companies implement innovative and sustainable strategies to improve seafood production, reduce environmental impacts, use energy and water more efficiently, and get product safely to market. Most recently, Ramboll was selected to help design and build the first large-scale, land-based salmon farm in Sweden.
Ohad Maiman, founder and CEO of The Kingfish Company, said: "Based on collaboration with Ramboll over the past year, and their experience with RAS facilities in Scandinavia, we are confident in this global partnership and the anticipated operational results of our advanced RAS technology facility in Maine."
Mark Travers, Executive Vice President, Global Practice Development at Ramboll, said: "We're excited to expand our partnership on this project, which is aligned with Ramboll's mission to create sustainable societies where people and nature flourish, and to help design and build the high-tech infrastructure needed to make efficient, large-scale production of yellowtail in the US a reality."