Mowi seals Arctic Fish deal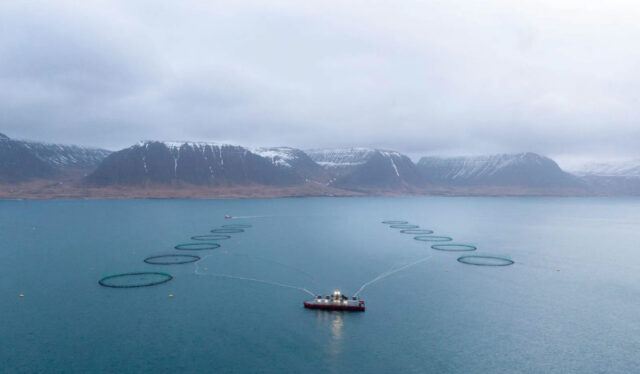 Mowi has completed its deal to buy a majority stake in the Icelandic salmon farmer Arctic Fish.
The Norwegian-based company is investing more than £150m to acquire just over 51% of the shares in Arctic Fish from Mowi's rival, SalMar.
SalMar already owns Arnarlax, another large Iceland-based salmon business, which it is retaining. It acquired Arctic Fish when it took over its previous owner, Norway Royal Salmon last year.
Mowi said that it was pleased to announce that the acquisition of the shares had been completed, which meant it could now go ahead with its plan to consolidate the business.
Mowi's CEO Ivan Vindheim, who visited Iceland with a senior management team a few days ago, said recently that Arctic Fish and its other owners are very well equipped for an growth that would benefit local communities.
The deal gives Mowi, the world's largest salmon farmer, a firm foothold in a country where aquaculture is expanding at an impressive rate.
It is also a signal to the government in Oslo that there are countries other than Norway where Mowi can invest.
The European Commission has also given its approval for the deal to go through, although neither Norway nor Iceland is a member state of the EU. However, Mowi would need consent for the deal from Brussels if it wants to export its Iceland-produced salmon into Europe.
Based in the Westfjords region, Arctic Fish is one of Iceland's most successful salmon farmers, with licences for 10 locations certified by the Aquaculture Stewardship Council (ASC) leading to a total permitted biomass of 27,100 tonnes with a further 4,800 tonnes in the application process.