January's cyber attack cost AKVA £4m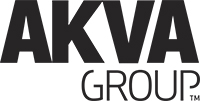 The cyber attack which hit the AKVA group at the beginning of this year has cost the business more than £4m or NOK 49.7m.
The figure is disclosed in the global aquaculture services company's 2021 first quarter figures.
The attack took place on 10 January, seriously disrupting a number of AKVA's systems for a time, mainly connected to cage-based technology. It is believed the attackers were looking to extract a ransom from the company.
However, AKVA reported "decent activity and order intake" during the period, describing it as a challenging quarter impacted by non- recurring cyber attack costs.
The group delivered revenues of NOK 719m (£62m) against NOK 752m (£65m) for the same period last year, a decline of 4%. It is paying a dividend of one kroner per share.
AKVA's EBITDA (less the one-off cost of the cyber attack) fell from NOK 86m (£7m) in Q1 2020 to NOK 83m this year.
The company said: "The AKVA group has maintained a strong focus on the measures implemented after the Covid-19 outbreak in March 2020 to ensure the health and safety of our employees and customers, to monitor and optimize the overall liquidity in the company, to maintain the security of supply during the crisis and a steady order intake to ensure work for all in AKVA group."
Looking ahead, AKVA said that in the short term, it expects that the negative impact from the Covid-19 restrictions on foreign personnel travelling to Norway will continue. Long-term fundamentals remain however unchanged as presented in the Capital Markets Day in November 2020.
The financial profile remains strong, and the group is fully financed to execute on the organic growth strategy.
Cage-based technology (CBT) revenues in Q1 totalled NOK 590m (£51m)  against NOK 657m (£57m) last year, while  the EBITDA and EBIT (excluding cyber-attack costs) for the segment  ended at NOK 69m and NOK 29m respectively. The related EBITDA (and EBIT) margins were 11.7% (12.3%) and 4.9% (5.8%), respectively. The CBT order intake was NOK 569m against NOK 686m in Q1 2020.
Land-based technology (LBT) revenues rose from NOK 79m (£6.8m) to NOK 115m (£10m) while the EBITDA and EBIT (excluding cyber-attack costs) for this sector ended higher at NOK 9m and NOK 7m respectively. The related EBITDA and EBIT margins were 8.2% (3.7%) and 5.9% (-0.1%). The LBT order intake was also up – from NOK 10m to NOK 69m.