AKVA still dealing with aftermath of cyber attack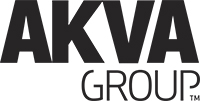 Aquaculture technology group AKVA says its experts have detected the "root cause" of the malware which caused the shutdown of key IT systems in the company, but the system is still not up and running.
On 10 January, AKVA announced that it had been the victim of "ransomware" hackers in a severe cyber attack. In an update, AKVA said its technical team, with support from external expertise, is now in the process of restoring the company's IT systems, but for the time being it will continue to operate manually.
Further information about the incident and the remedies deployed will not be made available, the company said, as the police are still investigating the incident.
The statement added: "AKVA has in a short time made significant efforts to review IT security and ensure a secure operating environment for the group's IT systems… it is too early to assess the financial impact of the cyber-attack, but the company will incur significant non-recurring costs during Q1 2021 related to the cyber-attack and mitigating measures."
Further details are expected with the presentation of the Q4 results on 19 February.