Icelandic Salmon takes a step closer to Westfjords permit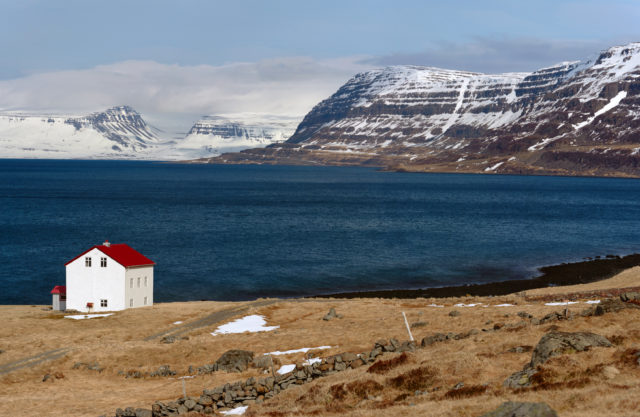 Icelandic Salmon looks set to win permission to produce an additional 10,000 tonnes of salmon in the Westfjords region.
The company formerly known as Arnarlax, has received an assessment report from the Icelandic Planning Agency which involves a site near Ísafjarðardjúp.
The assessment will now proceed to various Icelandic food and veterinary authorities for a final framework evaluation and eventually the application will be sent to MAST – Iceland's national food safety agency – and the Environment Agency for further assessment, representing further steps towards the new permits.
Icelandic Salmon is majority-owned by the Norwegian fish farming giant SalMar, which described the planning agency's decision as a "positive response".
The planning agency said it believed the impact additional farming on wild salmon stocks in the area would be negligible.
Arnarlax changed its name to Icelandic Salmon in October last year around the same time in carried out a successful share issue and was floated on Oslo's Euronext growth stock exchange. The name Arnarlax still exists as a holding company.
Like most salmon companies, it was hit by the low prices fall-out from the coronavirus pandemic last year, but better things are expected for 2021.
SalMar admits that 2020 was a challenging period for the company, especially at the beginning of the year when it experienced major biological issues which it said it had learned lessons, but was improving.
Icelandic Salmon's operational EBIT for last year showed a loss of NOK 50m (-£4m). Icelandic Salmon said it expects to harvest a total of 14,000 tonnes of salmon in 2021.