Arnarlax goes public and changes name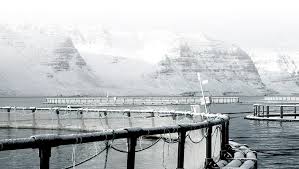 AFTER more than a decade as Arnarlax, Iceland's largest salmon farming company, is changing its name to Icelandic Salmon AS.
It is thought the new name, which will apply to its Norwegian holding company, will give it a clearer identity.
But a more important development is a decision, backed by its main investor SalMar, to list on the Norwegian Stock Exchange's Merkur Market..
An announcement from Oslo said the transaction, which involved 5.6 million shares at NOK 115 per share, had been significantly oversubscribed.
The issue is said to have has boosted the company's gross revenue by around NOK 500-million (£41-million) .
The price per share in the issue is NOK 115 which gives the company a value of some NOK 3.1 billion (£256-million ) . The first trading day is expected before the end of this month.
Arnarlax said in a statement that it will use the money to stimulate and finance growth. This includes expanding smolt capacity, providing new processing plants and creating a new brand initiative.
The total investment over the next few years is likely to be around 70 million euros.
Founded in 2009, it is proposing a major expansion in output over the next few years and it reflects growing confidence in Iceland's fast expanding aquaculture sector. Most of its activities are in the Westfjords where it employs around 100 people – a high figure in a country with a population of just over 330,000
As Arnarlax, it underwent a tricky period a couple of years ago when the anti-fish farming lobby tried unsuccessfully to prevent the company from setting up in new areas. In January severe storms took a heavy toll in salmon deaths at one of its farms.
But Arnarlax has always stood out from the crowd, one of the reasons why SalMar took a controlling interest.