GEA offers seafood sector slice of good fortune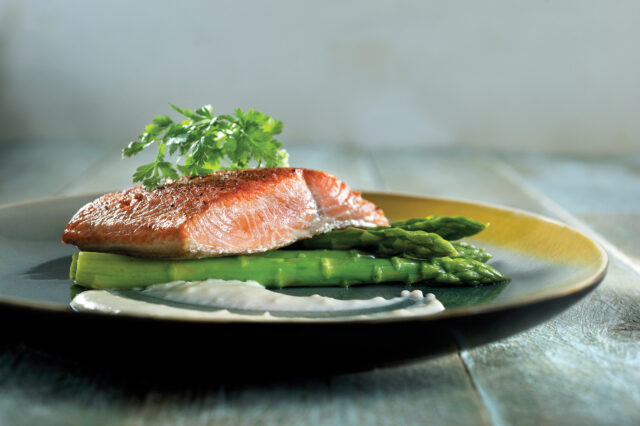 Cutting-edge technology from GEA will help the seafood industry meet the challenge of a new tax being imposed by the UK Government, from April 2022, on any plastics which are not at least 30% recycled material.
GEA's innovative FoodTray solution, handled automatically by the GEA PowerPak PLUS thermoformer, can reduce plastic usage by up to 80% by utilising a fully recyclable cardboard base.
GEA also offers high-performance slicers that can be integrated into fully automated slicing and packaging lines. The special saw-tooth edge for involute blades guarantees high-quality slicing. From the very first cut, this machine delivers a direct and sustainable improvement to the process's energy footprint.
When it comes to slicing fish, high product yield, slice quality and output must be on target. Thanks not only to advances in GEA slicing technology but also GEA's purpose-designed blade, it is possible to slice without crust freezing. Slicing with a saw-tooth edge reduces the cutting force exerted on the product.
Norbert Brunnquell, Senior Product Manager, Slicing & Loading at GEA, explained: "The new blades eliminate the need to form a hard crust on the product using an expensive and energy consuming nitrogen crust freezing process. Likewise, they slice soft, fragile products accurately and precisely. Preparation time is shortened and the slicing process itself is simplified when crust freezing the product surface is taken out of the equation."
GEA is one of the world's largest systems suppliers for the food, beverage and pharmaceutical sectors. The international industrial technology group specializes in machinery and plants as well as advanced process technology, components and comprehensive services.
Further information is available at www.gea.com