Fish Vet group rebrands as PHARMAQ Analytic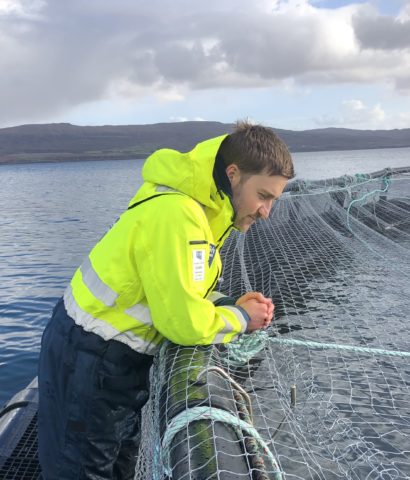 Fish Vet Group is changing its name to PHARMAQ Analytic, following the company's acquisition by PHARMAQ's parent company, Zoetis, in July last year.
The group, which provides fish veterinary, diagnostic and environmental testing services, is now the world leader in aquaculture diagnostics for salmonids, the company says.
PHARMAQ Analytic operates in Norway, Scotland, Ireland and Chile. Following the rebrand, Fish Vet Group's core existing activities in the UK and Ireland of veterinary consultancy, diagnostic services and environmental analysis all remain fully part of the business' holistic approach to aquaculture health, the company has promised. It has also pledged to invest in developing laboratory premises in Inverness, Scotland for its diagnostic and environmental activities.
Operations Director Chris Matthews said: "We are proud that for 25 years our team has led the way in developing aquatic veterinary, diagnostic and environmental approaches in the United Kingdom and Ireland. Going forward as Pharmaq Analytiq, we are excited to be able to honour that heritage of innovation with the additional resources that [come with] being part of Pharmaq and Zoetis."
Pharmaq Analytiq capabilities include coverage in all major salmon and trout producing countries, and veterinary, diagnostics and environmental capacities including histopathology, PCR, microbiology, environmental analysis and echography.