Zoetis picks up Fish Vet Group from Benchmark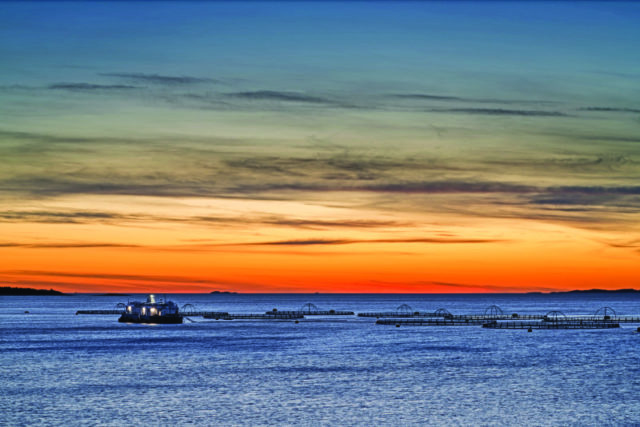 Zoetis has just announced the acquisition of Fish Vet Group from Benchmark Holdings PLC, as a strategic addition to its Pharmaq business which develops and commercializes fish vaccines and offers services in vaccination and diagnostics for aquaculture. Adding Fish Vet Group grows the geographic reach and enhances the diagnostics expertise and testing services, including environmental testing, that Pharmaq's reference lab Pharmaq Analytiq can now offer fish farmers in major aquaculture markets.
Fish Vet Group is headquartered in Inverness, Scotland, with diagnostic lab locations there as well as in Norway, Ireland and Chile, where it provides veterinary services and services in bacteriology, histology and PCR testing. To help fish producers comply with strict environmental standards, Fish Vet Group offers surveys and analysis to monitor potential environmental impacts and inform responsible fish disease treatments as part of a sustainable aquaculture system. Tests and accompanying analyses from Fish Vet Group help producers to check the impact of existing fish farms and inform the potential for new site locations, determine and monitor seabed conditions, and provide input to required regulatory submissions. Comprehensive lab analysis includes marine and freshwater benthic taxonomy, sediment chemistry and water quality analysis.
Announcing the move Rob Kelly, Executive Vice President and President of International Operations for Zoetis, said:
'Raising healthy fish to meet the demands of our growing global population while respecting the environment is critical for a healthier, more sustainable future. Innovative fish health management tools, across the continuum of care and including vaccines and diagnostic testing, will help us better meet the needs of our customers. We are excited to welcome Fish Vet Group to our aquaculture team at Pharmaq and together offer fish producers the most comprehensive suite of fish health solutions'.
'We are excited to join the team at Pharmaq to accelerate our offering in fish health, environment and diagnostics services' said Jan Petter Berg, Fish Vet Group Global Manager. 'We look forward to continuing to serve our customers and supporting good fish health in aquaculture systems world-wide.'