Export stats don't add up, says SSPO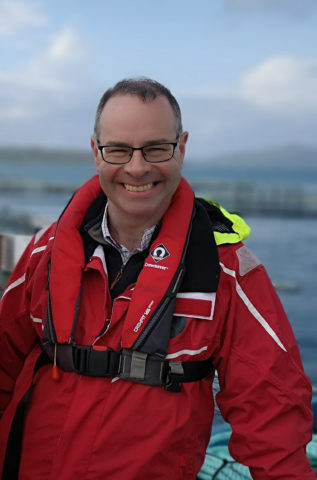 Nearly 5,000 tonnes of salmon went missing in January – missing, that is, from HM Revenue and Customs' export statistics. The Scottish Salmon Producers Organisation said that a massive discrepancy in the UK's figures for salmon exported to the European Union makes it impossible to assess the impact of Brexit on the industry.
According to figures released by HMRC for January 2021, just 86 tonnes of Scottish salmon were exported to Europe in that month. Official EU Eurostat import figures put the figure at 4,500 tonnes while the SSPO's estimate – based on canvassing its members – is close to 5,000 tonnes.
Giving evidence to the House of Commons Scottish Affairs Committee earlier today, Hamish Macdonell, Director of Strategic Engagement for the Scottish Salmon Producers Organisation (SSPO), told MPs there was a real issue over the validity of the export statistics that had been put out by the UK Government.
Speaking outside the committee, he said: "Scotland's salmon producers sent about 5,000 tonnes of salmon to Europe in January. The Eurostat system which records how much Scottish salmon went into the EU records about 4,500 tonnes arriving there.
"Yet according to the official HMRC figures published on behalf of the UK Government, we only exported 80 tonnes, which is only about three per cent of the amount that actually went there.
"There has been a big problem, at the very least in January in terms of the collation of the figures. Something happened to do with the way the figures were collected, and we don't know who is to blame or where the problem has come from. But unless we can get a really proper baseline of how much fish is actually going into Europe it is impossible to tell what the impact of Brexit is."
Following the end of the transition period, the reporting process for submitting export volumes and values to the EU changed. Previous submissions via Intrastat were no longer required and submissions are now required through the CHIEF (Customs Handling of Import and Export Freight) system.
Previously, some discrepancy between the Intrastat and HMRC figures was not unusual, a difference such as the one seen for January 2021 is extraordinary. February's export figures were more in line with expectations, the SSPO said, but the sector is looking for reassurance that the system and workflows for recording and reporting exports is now functioning properly.
Although exporters say the situation has improved somewhat since January, the end of the Brexit transition period has seen increased paperwork, longer delays, wasted shipments and a financial hit for producers.