Cautious backing for Leroy Seafood stock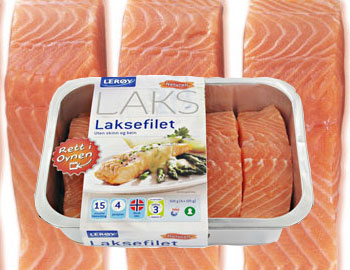 The Lerøy Seafood group, which has a 50 per cent share in Scottish Sea Farms, is being tipped by financial analysts as a stock that could outperform its sector – with certain reservations.
A number of salmon farming companies have received the thumbs down from stock market watchers lately because lower than expected fish prices resulting from the Covid pandemic have dampened earnings and profits.
But the financial monitoring website Simply Wall St – which, despite its title, is based in Sydney, Australia – says that while Lerøy may not become a "multi-bagger" (an equity stock which gives a return of more than 100 per cent) it looks to be a business where returns on capital employed (ROCE) may be increasing – in the long term.
Simply Wall St maintains: "Lerøy Seafood Group has an ROCE of 8.8 per cent. In absolute terms, that's a low return, but it's much better than the food industry average of 7.3 per cent."
The analyst's report says that when it initially looked at Lerøy Seafood Group's ROCE trend at Lerøy Seafood Group: "…we didn't gain much confidence. Around five years ago the returns on capital were 12 per cent, but since then they've fallen to 8.8 per cent."
It adds: "Meanwhile, the business is utilising more capital but this hasn't moved the needle much in terms of sales in the past 12 months, so this could reflect longer term investments. It may take some time before the company starts to see any change in earnings from these investments."
Simply Wall St, which is offering a free report on what analysts are saying, adds: "In summary, Lerøy Seafood Group is reinvesting funds back into the business for growth but unfortunately it looks like sales haven't increased much just yet. Although the market must be expecting these trends to improve because the stock has gained 94 per cent over the last five years.
"But if the trajectory of these underlying trends continue, we think the likelihood of it being a multi-bagger from here isn't high."
Lerøy one of the world's leading seafood corporations with its core business in salmon farming. But it also owns a sizeable white fish trawler fleet, along with extensive fish processing activities. It shares ownership of Scottish Sea Farms with SalMar of Norway.