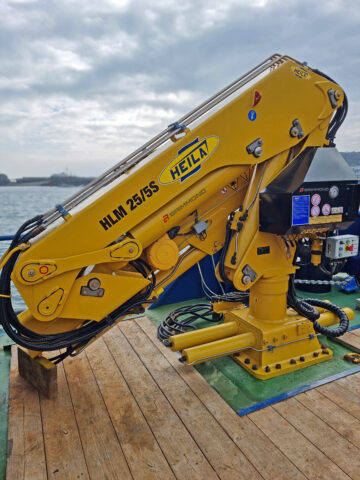 Brimmond have a strong track record of successfully supplying and servicing marine cranes to suit client requests.
They sell, stock, rent, refurbish, repair and upgrade a diverse and ever-increasing range of new and second-hand cranes for the aquaculture sector.
The company is proud to be the exclusive UK and Ireland distributor for Heila Marine Cranes, the global leader in the manufacture of specialist heavy-duty cranes.
This official partnership allows them to offer an exceptional level of service and range of products to clients.
Brimmond has increased their range of Heila stock with many now available for immediate delivery.
www.brimmond-group.com/brimmond