BC report casts doubt on move to land-based farms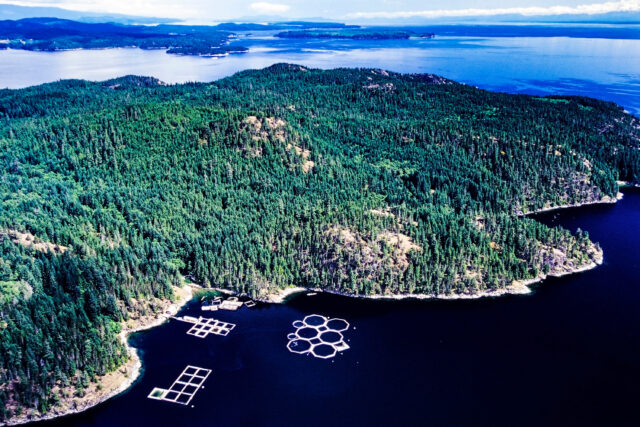 An economic analysis carried out for the British Columbia Ministry of Agriculture and Food has concluded that shifting the province's fish farming industry from the sea to the land would leave it struggling to attract investment.
The report, RAS Salmon Farming in British Columbia, involved an economic impact analysis indicating the economic activity generated by RAS farming, and an economic model to indicate the returns generated by different species (Atlantic salmon and steelhead trout), farms sizes and locations.
The authors say: "The results are not promising. The IRR [internal rate of return] of a large farm is 8.7% while the IRR of a medium farm is 5.8%.
"Those rates of return are far too low to attract the investment required to incentivise the development of a RAS salmon farming industry in British Columbia."
The report points to regulatory uncertainty, high capital cost, low returns on investment, and lack of incentive to locate facilities in BC as the primary restraints challenging the development of recirculating aquaculture systems (RAS), also known as land-based and closed containment, salmon farming in BC.
The Province of British Columbia (BC) commissioned the report from Counterpoint Consulting in response to the federal government's commitment to transform the BC salmon farming sector by 2025. Counterpoint Consulting Inc in 2021 to provide an economic analysis of farming salmon using RAS technology.
The Canadian Federal Government is pressing the industry to sign up to a transition plan which would involve abandoning net-pen farming on Canada's Pacific coast.
Brock Thomson, Innovation Director for Cermaq Canada, commented: "The salmon farming sector are leaders in RAS technology since our fish spend half their life on land in hatcheries. We are currently trialling new technologies such as semi-closed containment and hybrid systems to systematically reduce interactions with wild salmon and improve fish health. We understand land-based technology, but given the constraints faced, we do not see fully moving to land-based production as a viable solution in the remote, coastal communities where we farm."
RAS production in BC currently represents less than one per cent of farmed salmon production. Moving current levels of ocean farm production to land, which is approximately 90,000 tonnes, would require a direct investment of between CAN $1.8bn (£1.12bn) to $2.2bn (£1.36bn), the report says.
The authors predict that it would take at least 10 years before a significant RAS production sector is operating at a steady state in BC.
Brian Kingzett, Executive Director of the BC Salmon Farmers Association, said: "This report released by the province supports what salmon farmers have been saying for many years. Our sector strongly supports RAS technology – in fact we are experts at using RAS to grow salmon – but to move the entire sector on land isn't a realistic option, nor is it required to protect wild salmon.
"The federal government's numerous science assessments have confirmed Atlantic salmon farms pose no more than a minimal risk to wild salmon abundance and diversity under the current fish health management practices. The challenges identified in the report need to be addressed before we could even consider this."