AquaBounty set to raise $110.5m in latest share issue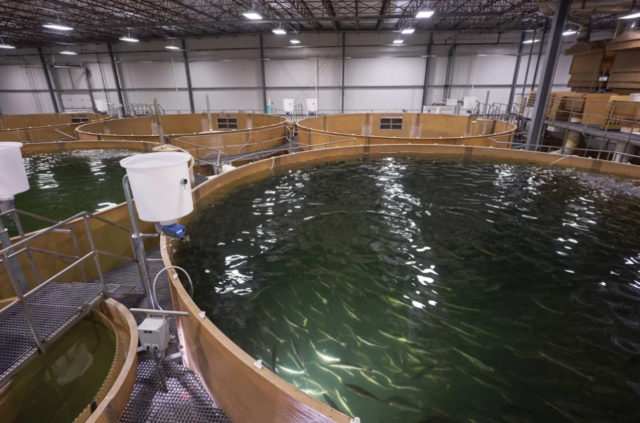 AquaBounty, the US-based salmon farmer, is planning to raise a further $110.5m through the latest in a series of share issues. The company, which is looking to produce the first commercially available genetically modified (GM) salmon, is issuing 13 million shares on the Nasdaq stock market, priced at $8.50 per share.
The offering is expected to close at or about 8 February.
The capital raised will be used to cover construction costs for AquaBounty's new RAS (recirculating aquaculture system) farm in Mayfield, Kentucky, as well as sales and marketing, and research and development.
The company's AquAdvantage fish are Atlantic salmon that have had elements of Chinook salmon and ocean pout added to their genetic code, with the aim of achieving faster growth. All the salmon raised will be infertile females.
AquaBounty's previous fundraising round in December 2020, raised $65.2m before expenses. Although the company is already raising non-GM salmon at its first farm in Indiana, it has yet to make a profit.