AquaBounty IPO raises $65.2m for GM salmon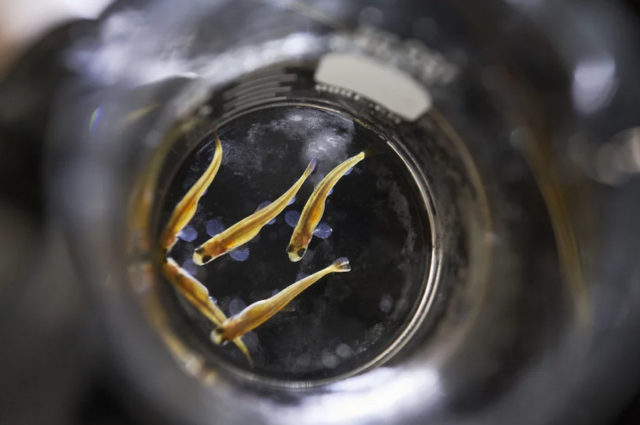 North American land-based salmon farmer AquaBounty Technologies has announced the closing of its public share offering (IPO), which has raised $65.2 million before expenses. The company is pioneering genetically modified (GM) salmon.
AquaBounty says it intends to use the net proceeds of the offering for "general corporate purposes, including for the purchase of land and the payment of costs associated with the construction or site development for a new production farm, investing further in our sales and marketing and research and development efforts and payment of anticipated general and administrative expenses."
AquaBounty is investing in a new recirculating aquaculture system (RAS) in Mayfield, Kentucky as well as its existing site in Indiana. Subject to regulatory approval, the company will be farming its AquAdvantage GM salmon, which have been modified for faster growth.
The AquAdvantage fish are Atlantic salmon that have had elements of Chinook salmon and another fish, ocean pout, added. US and Canadian regulators have certified that they are safe to eat and, in 2019, the US Food and Drug Administration (FDA) lifted an "import alert" ban on the import of GM eggs from AquaBounty's hatchery in Canada.
The company suffered a setback, however, in November this year when a Californian court ordered that the FDA "revisit" the risks that the GM salmon – which are all infertile females – could escape and interbreed with wild salmon.