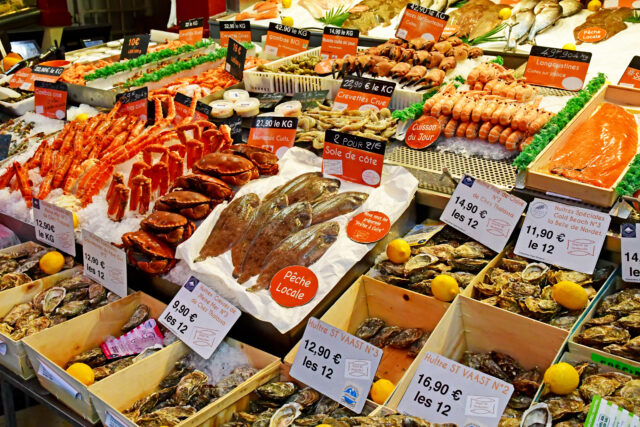 The day after the EU referendum vote in June 2016, a Humber fish merchant, who had campaigned vigorously for Brexit, was spotted outside his factory sporting a long face.
The value of sterling on international currency exchanges had slumped to a 30-year low following the result, making the fish he was buying from Iceland – not an EU member – immediately 10% more expensive.
"They didn't tell us that was going to happen," he moaned to colleagues.
Sterling has remained in the doldrums ever since, but the merchant's discomfort that morning was only a small taste of the problems that lay ahead for the UK seafood sector.
A recent case study on UK-EU post Brexit trade flows by EUMOFA, the European Market Observatory on Fisheries and Aquaculture, shows that Brexit has had a negative impact in both directions, largely thanks to new administrative problems.
While the UK was part of the EU, it benefited from fishery and aquaculture products ("FAPs") moving freely and without tariffs inside the single market.
These products are now subject to the terms agreed in the EU-UK Trade and Cooperation Agreement (TCA) which cover tariffs and non-tariff measures.
Before the 2016 vote the UK was just behind Spain as the EU's largest aquaculture producer and ranked 25th in the global league table.
Even now it remains one of the world's leading aquaculture nations with an annual output of 221,000 tonnes, mostly Scottish salmon. The UK fishing fleet also lands 626,000 tonnes a year.
The EUMOFA case study says: "Overall, the trade between the EU and UK was lower in 2021 than in previous years, both in terms of volume and value. Although the UK on one hand enjoys tariff-free access to EU markets for FAPs under the trade co-operation agreement, non-tariff barriers (i.e. expensive administrative duties) have become an obstacle that seems to be translated into a decrease of trade flows in both directions.
"This effect is more substantially impacting UK trade flows because UK exports to the EU represent the majority of UK exports of FAPs (69% of exported FAP volume in 2021), whereas in the other direction the UK market is only one of the markets to which the EU exports (13% of FAP export volume in 2021).
"As such, there are grounds to conclude that Brexit has on a global scale negatively impacted seafood trade in both directions, but the relative impact is more severe on the UK side."
Last year, European member states imported 368,000 tonnes of fishery and aquaculture products, worth just over €1.5bn, from the UK.
EUMOFA says that although this amount was lower than the preceding two years, imports from the UK of some species such as salmon (up 74% by volume in 2021 compared with 2020) and blue whiting have increased both in volume and (to a lesser extent) value.
EU imports from the UK exhibit some seasonality, according to the report, with peaks around March, October, and November.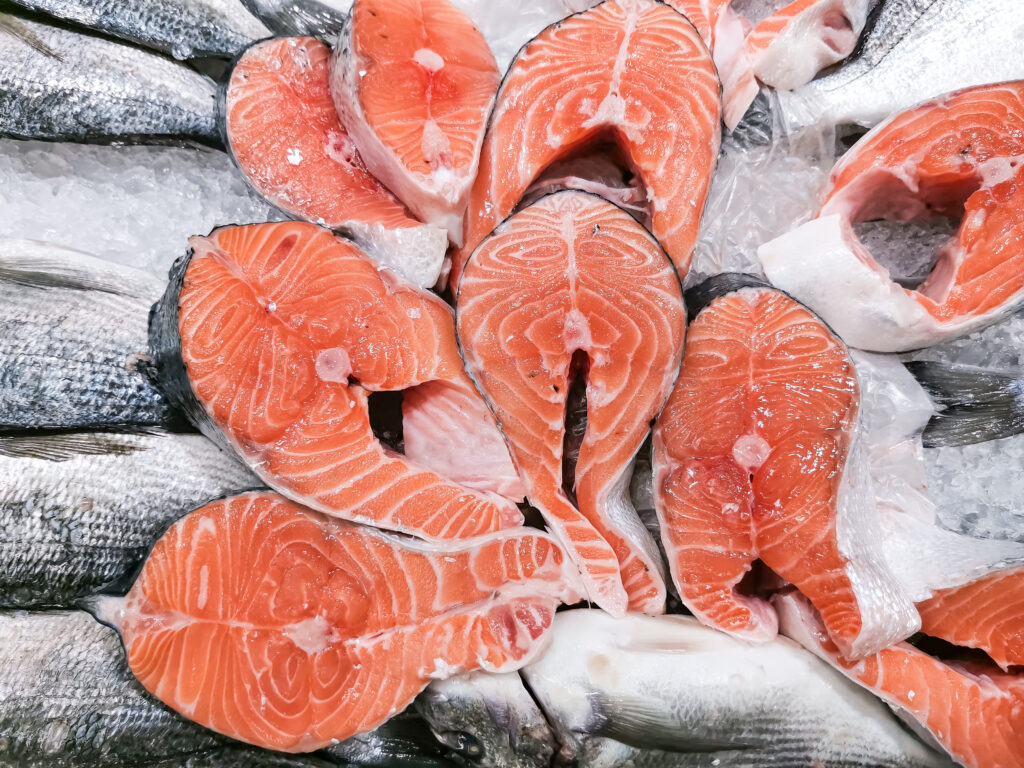 The majority of imports in 2021 were live/fresh products (57%) and frozen products (30%). In 2021, France received 44% of the EU's imports from the UK, followed by the Netherlands (21%), Ireland (16%), and Denmark (9%).
But the trade in seafood moves in both directions. Last year EU countries exported 302,000 tonnes of fishery and aquaculture products into Britain, worth more than a billion euros.
This trade largely included soups and preparations, covering 16% of the exported volume and 15% of the value, followed by fishmeal (13% of volume, 6% of value), and marine fish "of unknown species", which covered 12% of volume but 16% of value.
The so called "unknown" fish species are likely to consist mainly of farmed sea bass and sea bream from Spain and Greece, along with sardines from Portugal.
Industry unprepared for new red tape
The EUMOFA survey says some of the main issues hampering seafood trade between Britain and Europe revolve around the new post-Brexit bureaucracy.
It argues: "Stakeholders, traders and exporters in the UK were not prepared for the administrative burdens and increased paperwork starting from 1 January, 2021.
"This unpreparedness had a negative impact on the volume of trade in January 2021, although trade flows have since gradually recovered and normalised compared to previous years."
"The month of January 2021 shows a severe drop in exports. According to some industry stakeholders, data delays during the first months of 2021 were caused by changes to the export system implemented to facilitate an easier supply chain to the EU with fewer checks and delays at ports.
"Part of the decision to simplify customs to facilitate an easier supply chain to the EU involved dropping a check which registered the goods as having arrived in the EU.
"To handle this change, exporters were expected to tick an extra box on the export declaration; something they did not know they had to do.
"The result was that although goods were leaving the UK and arriving in the EU, they were not registered in the UK customs as 'arrived'."
The study says that if an exporter or declarant failed to comply with the changes, the transaction did not register as "completed", thus the declaration remained "open" for a period of 60 days.
At that point, HMRC received a notification and "closed" the declaration before including it in the current trading month.
This change was put into effect as from 1 January, so it did not affect any trade data prior to 2021. However, registered export data from HMRC in February and March 2021 may likely contain trade that occurred as much as 60 days prior to this.
In other words, the report says: "Volumes and values of UK trade flows which occurred in January 2021 may appear in the February 2021 or March 2021 data."
It goes on: "Unfortunately, HMRC does not seem to have made revisions and adjusted the data published for the first quarter of 2021."
"When comparing UK exports in January 2022 with those of January 2021, an increase can be seen for all commodity groups with the exception of freshwater fish which was 98% lower than in 2021.
"On the other hand, when comparing UK exports at the start of 2022 with those in January 2020, export volumes are lower for all the main commercial species with a few minor exceptions."