Novel focus in nutrition – Alltech Coppens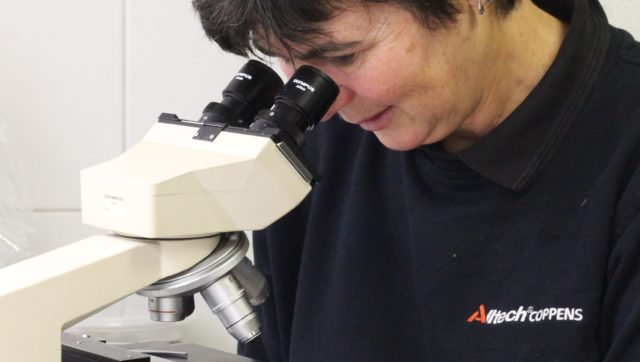 AQUAFEEDS have evolved quite considerably over the years, mainly in the use of alternative raw materials. While the aquaculture industry has continued to grow exponentially, this has created a greater demand for alternative protein sources for aquafeeds.
Research conducted at the Alltech Coppens Aqua Centre (ACAC) has concentrated on working towards comprehensively evaluating the nutritional potential of novel ingredients.
All of the research conducted with novel ingredients at the ACAC is based on the 4Ps principle: Performance, Pollution control, Palatability and Planet.
This includes nutritional quality: fish performance and health, digestibility, faeces quality and palatability. All this information is essential in deciding how to use these new raw materials.
Read more at Alltechcoppens.com/research
Featured image Caption: Development of all feeds start in the Alltech Coppens Aqua Centre