Algae production made easy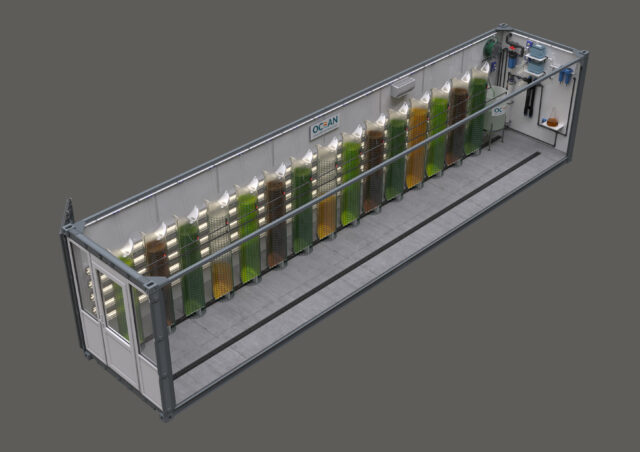 Algae-in-a-box is the latest innovative product on the market from Ocean on Land Technology, a world-leading developer of proven hatchery and industry-specific aquaculture systems.
Algae-in-a-box is an algal production system designed for the aquaculture and shellfish industry. It can be fitted with its own culture lab providing the user with an end-to-end experience.
Designed with an "ease of use" and "plug and play" ethos, Algae in-a-box comes fully fitted and ready to run. The units are fitted into a bespoke 20 ft or 40 ft shipping container (box) making it easily transportable, giving users the added benefit of installing them anywhere in the world.