SalMar and Leroy report lower harvests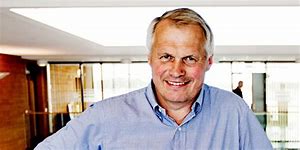 SalMar and Lerøy Seafoods, two of Norway's largest salmon farming companies, are reporting lower harvests for the third quarter of this year.
In a trading update Lerøy said it slaughtered 44,200 tonnes of salmon and trout in three months between July and September, compared with 46,000 tonnes in the same period last year, the company announced in an Oslo stock exchange announcement.
However, its volume for the year as a whole is higher than last year, and so far this year the company has harvested 122.500, compared to 115.400tonnes in the same period in 2019.
Lerøy owns one of Norway's largest white fish trawler fleets and the volume for deep-sea catches also decreased in the third quarter by just over 2,000 tonnes to 11.100 tonnes. So far this year, the catch volume is 55.800 tonnes, compared to 49.500 tonnes last year.
Meanwhile, SalMar says its harvest volumes should total 37,100 tonnes, marginally down from 38,500 tonnes 12 months ago.
The two companies have not given a reason for the drop but salmon prices were low during the period and Covid-19 is continuing to adversely affect the restaurant trade.
Both Lerøy and SalMar jointly share ownership of Scottish Sea Farms but because it is classed as an associate business its output figures will not be released until both their full third quarter reports are published next month.
According to TDN Direkt SalMar's operating profit for the period is expected to be around NOK 401-million (£33.6 million ), higher than it had previously estimated.