NRS reports Q2 EBIT increase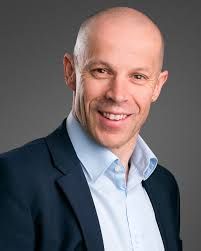 Norway Royal Salmon (NRS) today announced an increased operational EBIT (earnings before interest and tax) of 120 million Norwegian kroner (NOK) (£10.2 million) during the second quarter of this year. The figure for Q2 2019 was NOK 113 million (£9.6 million).
But as with every other salmon producer, Covid-19 continues to affect financial results. NRS said the EBIT per kilogramme was NOK 17.06 against NOK 27.46 12 months ago.
CEO Charles Høstlund said:
'We have had a quarter characterised by large fluctuations in the market price of salmon, and thus achieved a significantly lower salmon price than at the same time last year. This is largely due to the Covid-19 pandemic. It is gratifying to see that the production cost has a positive development from the previous quarter, where we have achieved good biological and financial results at some sites during the quarter. However, we still see that we have too large fluctuations in performance, which means that our focus going ahead will be on strict cost control and better utilisation of our production capacity.'
Farming posted an operational EBIT of NOK 134.7 million in the quarter, compared with NOK 136.2 million in the corresponding quarter last year.
NRS harvested 7,894 tonnes gutted weight in the quarter, which is 59 per cent higher than during the same quarter last year. The estimated harvest volume for 2020 is 35,000 tonnes, an increase of 28 per cent on 2019.
After the end of the quarter, NRS purchased additional production capacity in Troms and Finnmark through the new traffic light system. The company said:
'The purchase once again highlights the company's strategic commitment to further development of the company in Northern Norway, both through existing production capacity and new investment projects. NRS shall continue with sustainable growth and the group has 24 per cent higher biomass in the sea at the end of the quarter compared to the same quarter last year'.
NRS said it was in a strong financial position with NOK 1,454-million (£124 million) in unutilised credit facilities at the end of the current quarter.