Young's Seafood returns to profitability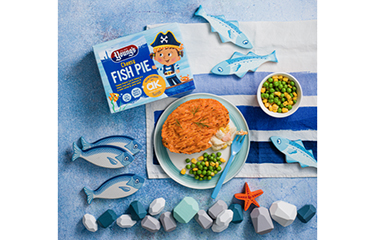 Young's Seafood has returned to strong profitability under its new ownership, figures for its most recent financial period show.
The UK's largest seafood supplier and a major buyer of farmed salmon, but best known for its Gastro and Fish Shop brand, reports a pre-tax profit of £29.5m for the 53 week period ending 3 April 2021.
This compares with a loss of £13.7m for the 78 week period ended 28 March 2020.
The latest accounts cover the first full year of the Covid-19 pandemic, when UK frozen and chilled seafood companies did brisk business as restaurants remained closed for long periods, allowing consumers to discover the benefit of keeping their freezers full.
Sales were particularly robust, reaching £597.1m compared with £815.1m for the 78 week financial "year", representing an actual increase of more than £700,000 a week
Profit after tax came to £21.3m against a loss of £10.1m for the previous financial period.
The Companies House accounts show that Young's spent fractionally short of £400m (£399.9m) buying raw materials such as fish and other consumables. The figure for the 78 week period was £609.8m.
Young's has since changed ownership, becoming part of the Canadian based Sofina Food Group last April.
CEO Simon Smith said the company continued to improve its operational commercial performance during the period.
He explained that it was continuing to develop long term partnerships with its customers by offering quality products and good service across multiple categories.
He added: "Young's is well placed to deal with the strong competitive pressures that characterise the seafood industry and is preparing for significant growth in the years to come.
"Young's is also continuing to invest in product innovation and process development to deliver fair value to its customers and maintain a leading position its key markets."
He agreed the seafood industry was highly competitive, but Young's intended to develop new products to meet changes in consumer demands.