Holmes Seafood is sold to Portugal's Brasmar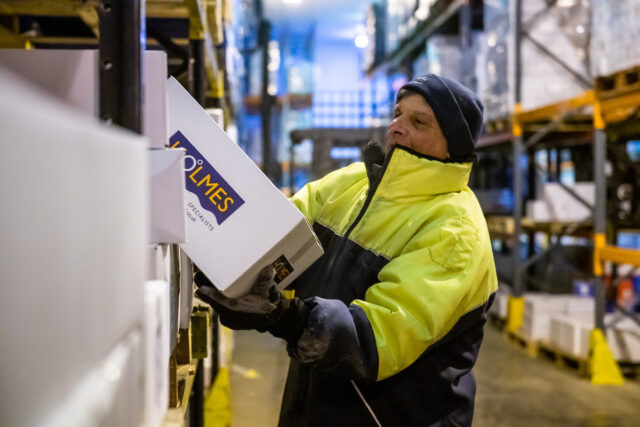 Holmes Seafood, a long-established UK-based business, has been acquired by Portuguese group Brasmar.
Holmes Seafood operates out of London's Billingsgate Fish Market. Privately owned since its incorporation over 70 years ago, it employs around 40 staff and supplies independent frozen seafood wholesalers throughout the UK.
Holmes specialises in supplying frozen seafood, including finfish, shellfish, prawns, octopus and squid. It also offers smoked fish including haddock and trout.
The company's most recent reported accounts, for 2021, show the company had a turnover of £29.3m.
The acquisition of Holmes Seafood, benefiting from its privileged location in the largest inland fish market in the UK, allows Brasmar to expand its presence in this geography, increasing the commercialisation of its products to British consumers. Holmes Seafood will maintain the current management team as well as all current jobs.
Brasmar operates in more than 40 countries and reported a turnover of around €272m (£240m) in 2022. This is its fourth acquisition in as many years.
Sérgio Silva, Chairman of Brasmar's Board, said: "Brasmar is always looking for business opportunities that help us to strengthen our leadership position in the European market. In the specific case of Holmes, it provides us valuable knowledge, experience, and positioning in the United Kingdom, significantly increasing our presence in this market."
Andy Thomas, Managing Director of Holmes Seafood, commented: "It became evident early on that Brasmar Group are a likeminded company who share the same values and passion for the seafood business. We are delighted to be working with Brasmar and to continue to lead Holmes at such an exciting phase of our growth".
Oghma Partners acted as exclusive financial advisor to the shareholders of UK-based CT Holmes Limited, Holmes Seafood's parent company.
Mark Lynch, Partner at Oghma Partners, said: "We were delighted to achieve the sale for the Holmes Seafood shareholders who have found a good home for the business in Brasmar. This seafood sector deal follows on from our role advising on the recent acquisition of Ruskim Seafoods by Sykes and the sale of Icelandic Seachill to Hilton Group. Individually the team have now advised on over 18 seafood transactions making the Oghma team one of the most experienced in the seafood market."