Cooke swoops for major US seafood supplier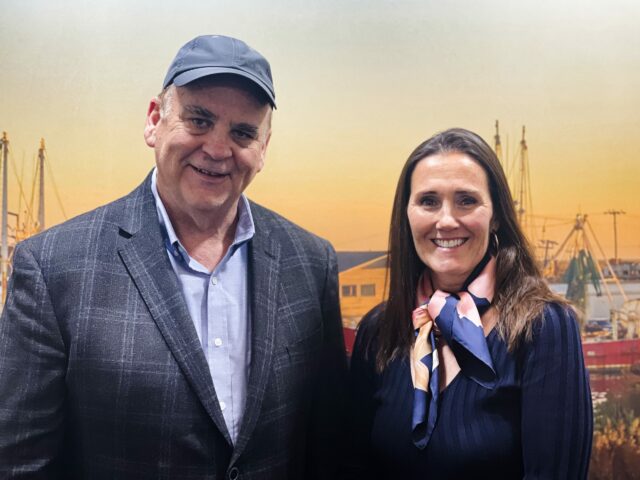 Fish farming giant Cooke Seafood has announced that it has entered into a binding purchase agreement to acquire Slade Gorton, one of the largest distributors, importers and producers of fresh and frozen seafood in the US.
This will be the third major purchase by Cooke in less than 12 months after acquiring the Tasmanian salmon farmer Tassal and the large European shrimp and prawn producer Morubel NV last summer.
The group also has extensive salmon farming operations in Scotland.
Based in Waltham, Maryland, Slade Gorton is a long-established business, having been founded 95 years ago.
Cooke said that Slade Gorton is known for its deep industry expertise, unmatched customer service and its mission to "bring safe and sustainable seafood from around the world to America's table".
The new acquisition has a proud history. Thomas Slade Gorton, Jr. began as a fisherman's apprentice aboard schooners fishing on the Grand Banks off Newfoundland, Canada and founded the Company in 1928. His son, Michael Gorton, Sr, headed the company for over 50 years, and Slade Gorton will continue to be led by fifth generation family members Kim Gorton, CEO and her brother Mike Gorton Jr, EVP, Business Development, who will both remain in their roles.
Slade Gorton said: "Over nearly a century, Slade Gorton has built a robust and resilient world class supply chain in support of our family's passion for making sustainable seafood accessible to everyone.
"As the world has evolved over the past several years, it became clear that to accelerate our mission and impact, it made sense to join forces with a diverse, vertically integrated company run by people who share our family values and vision for reshaping the consumer's experience with seafood. "
Slade Gorton CEO Kim Gorton added: "There could be no better fit than Glenn Cooke and the incredible global company his team is building. We are excited to join forces with the Cooke family of companies to take the Gorton family's legacy forward."
Slade Gorton currently offers more than 800 premium seafood products and maintains long-standing partnerships with hundreds of leading North American foodservice and retail customers.
CEO Glenn Cooke said: "Cooke and Slade Gorton share a passion for ensuring that everyone has an opportunity to enjoy delicious, nutritious and sustainable seafood whether dining at home or in a restaurant.
He added: "We will build on the expertise, innovation, and deep commitment to its customers' success that Slade Gorton is so well-respected for.
"Working together with the True North Seafood sales team and leveraging Cooke's global infrastructure and reach, we will help support our customers in increasing consumption of seafood in North America."