Fresh salmon prices up by almost 6%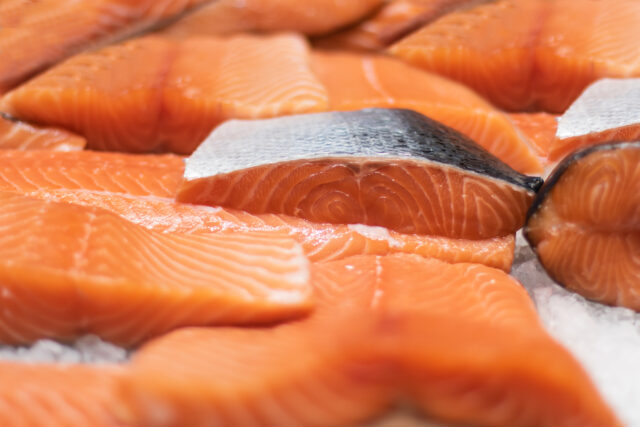 There was some welcome cheer for Norway's under-pressure fish farmers this week as fresh salmon prices started to move sharply upwards again.
According to Statistics Norway, they increased in Week 40 (3-9 October) by 5.6% to NOK 69.38 per kilo (£5.83), the highest rate of growth for almost two months.
Producers under pressure from rising costs and soon to be higher taxes are hoping the upward trend will continue with the Christmas season now just over two months away.
Forward information suggests that prices are now over NOK 70 per kg (£5.88) for larger fish.
Fresh salmon prices have remained sluggish throughout a long and very hot summer when eating habits changed, with consumers moving away from cooked meals.
Price levels are currently around those at the start of the year, but that was before the Ukraine war which brought a big jump in cost inflation.
Export volumes in week 40 totalled 24,934 tonnes, 1300 tonnes or 5% down on the previous week.
Frozen salmon prices and volumes also rose last week, suggesting an increase in forward buying.
They totalled 709 tonnes against 573 tonnes in week 39. The price for frozen salmon per kg rose from 81.06 to 87.99 (£7.39).
At the moment the market looks to be stable, and if there are no further shocks down the line, prices should continue to edge up.
At the start of the year fresh salmon prices were hovering around the NOK 65 per kg mark (£5.46) and then shot up in the run-up to Easter despite losing to markets on eastern Europe due to the Ukraine war.
Whether they will return to the April-May peak of over 105 per kilo (£8.82) next spring remains to be seen.