Young's restructures senior management team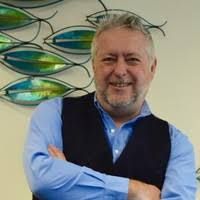 YOUNG'S Seafood has announced a major restructuring of its senior management team following the arrival of new chief executive Simon Smith.
Smith, who recently moved across from Grimsby rival seafood business Seachill, clearly intends to hit the ground running in what is becoming an intensely competitive business.
Young's was brought back by former private equity owner Capvest last summer to become part of a new £1.2 billion operation with the Karro Food Group, since renamed the Eight Fifty Group.
Managing director Frank Green will take charge of a new chilled business unit and will also take executive accountability for seafood procurement.
Meanwhile, Yvonne Adam, best known as marketing director in recent years, will head up a new frozen business unit. She will also take executive accountability for leading the food service and international sectors.
Simon Smith said: 'Having recently joined Young's Seafood, I have been impressed with the immense passion and talent amongst our people. This is clearly a team looking for success and ready to build the next chapter of our story.
'The wider business environment has altered significantly over the past five years and we must evolve accordingly.
'I am ambitious and enthusiastic about the potential of our company to lead in every category in which we operate, keeping Young's as the preferred choice for customers and consumers as the best seafood business in the UK.'
But there also departures. Phill Nickells, who ran Young's factory in Livingston, near Edinburgh, serving the Waitrose supermarket group, and former chief procurement officer Stuart Caborn are leaving after several years with the company.
Brian McMonagle has come in from Northern Ireland to take charge of the Waitrose business. The Livingstone site will continue to be dedicated to Waitrose.