Young's relaunches campaign to promote seafood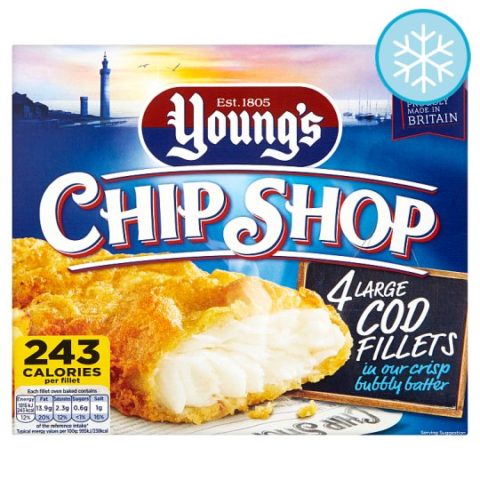 Young's Seafood is launching its Master of Fish campaign for the third year in succession.
Following similar on-screen drives in 2020 and 2021, the initiative is designed to inspire people to cook and enjoy fish more often.
The campaign features ordinary people who demonstrate how Young's expertise helps them master different meal occasions, ranging from a midweek family dinner, a date night and a post-workout pick me up.
Advertising will run between January and the end of February. Young's said it will focus on the company's "hero"  products – including Young's Chip Shop Cod Fillets, Gastro Tempura Battered Chunky Cod Fish Fingers and Gastro Lightly Dusted Sea Salt and farmed Cracked Black Pepper Basa Fillets.
Previous campaigns helped to strengthen Young's position as the number one brand in frozen fish, attracting 500,000 new shoppers to the brand in 10 weeks and helping to deliver £15m in incremental sales.
Masters of Fish also scooped the TV/Cinema Advertising, Savoury Foods award at last year's  Food & Beverage (FAB) Awards, and campaign of the week in The Grocer.
Liz Griffin, Marketing Controller at Young's said: "Following the excellent response to our (previous) campaigns, we are very proud to be bringing it back and continue to profile key products again in 2022.
"Over the past two years we've seen growing numbers of shoppers adding fish into their diets and we want to keep this positive momentum going. Masters of Fish empowers consumers to enjoy fish, bringing new, fresh ideas to dinner tables across the UK using our 200 years of expertise in seafood to do so."