Young's breaks half billion pound barrier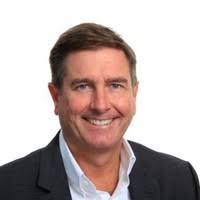 YOUNG'S Seafood today announced a 5.4 per cent increase in turnover and an operating profit of £8.4 million for its financial year to September 30, 2017.
The turnover went up from £496.5 million to £523.3 million during the year – and that was before its entry into the United States market had fully come into play. The EBITDA was £19.8 million.
The company was put up for sale by its private equity owners in April and a deal is expected before the end of the year, although the owners have said progress in that direction will depend on them receiving a the right offer.
Young's said the results reflect significant turnover growth, driven by contract wins in both frozen and chilled temperature regimes, and success in own-label as well as with the company's market leading Young's brand.
Strong cost management ensured that EBITDA delivery was in line with the plan, in a challenging trading environment.
Bill Showalter (pictured), CEO of Young's Seafood, said: 'Our brand remains the clear number one in both chilled and frozen market products, across multiple channels and temperature formats.
'Contract wins and the growth of our market leading brand contributed to our annual turnover growth.
'During the financial year ending 2017 we tackled exceptional, one-off Brexit driven foreign exchange and raw material inflation, working closely with our retailer partners, and took steps to address cost management requirements at our Pinneys site in Scotland.
'In addition to share growth, we made positive progress in the food service channel, following our contract win with a major fast food retail company.
'Our exports programme is also delivering, with accelerated export orders to the USA. Bringing restaurant quality fish into new categories, we closed the year as the clear number one brand in frozen seafood.'
Driving exports is a key pillar of Young's strategic growth plan and the company has recently announced further exports growth in the US, with increased distribution, new products and extensions to the existing lines.
In January, the company entered the US market in partnership with the Fishin' Company by securing national distribution at Walmart, Sam's Club, and several grocery chains operated by Ahold Delhaize, with Young's products featured in more than 13,000 distribution points.
This will be expanded by increasing distribution through partnership with the Albertsons Safeway group into Safeway Northern California and Jewel-Osco.