Woman loses limbs after eating infected tilapia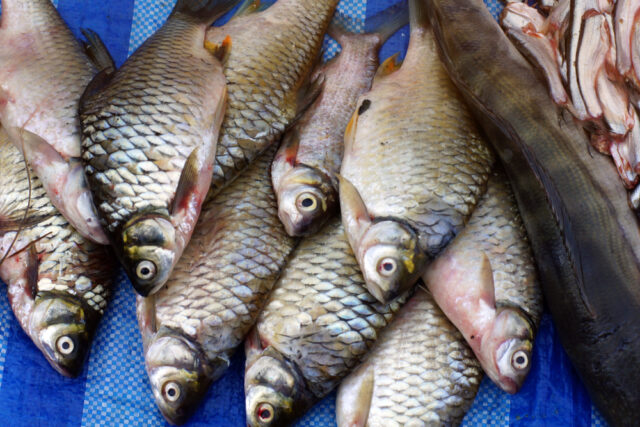 A 40 year-old Californian woman has had all her limbs amputated after eating infected tilapia fish.
Laura Barajas, a mother of a young son, from San Jose was taken to hospital where she was diagnosed with a with a serious bacterial infection known as Vibrio vulnificus. She bought the fish at a local market.
Her condition worsened and doctors decided that her limbs would have to be amputated if her life was to be saved.
She has spent the past few weeks in an intensive care unit and the hospital website said Laura is now healing well.
Around US $60,000 (£4,840) has been raised out of their goal of US $150,000 (£121,000) through a GoFundMe campaign to try to help Barajas and her family during the healing process and meet medical bills and future needs.
Vibrio vulnificus infections are sometimes fatal and amputations often result. The bacteria can be found in seafood and in seawater.
The name tilapia actually refers to several species of mostly freshwater fish. They are very nutritious, but depending on where the fish is sourced from, there may be a higher risk of safety concerns, including bacterial contamination.
It is not yet known if the fish Laura Barajas consumed came from aquaculture sources, but it is an ideal fish for farming because it can tolerate crowded conditions, grows quickly and consumes a cheap vegetarian diet. It is also popular among American consumers, who say it tastes "less fishy".
The benefits and dangers of tilapia depend largely on differences in farming practices, which vary by location.
China is by far the world's largest producer of tilapia – followed by Vietnam – and farms more than 1.6 million metric tonnes annually, providing the majority of the United States' tilapia imports.