Wester Ross positive despite profit fall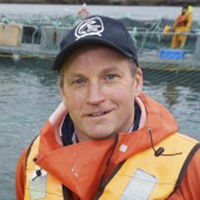 WESTER Ross Fisheries, the independently owned salmon farming company, has reported a fall in profits and turnover for 2018, according to figures just posted with Companies House.
No reason was given, but during high summer of 2018 the business suffered a 'catastrophic' fish loss caused by plankton which must have impacted on its financial performance.
Managing director Gilpin Bradley said at the time of the incident that the increase in sea temperatures led to more plankton, which caused irreparable damage to the gills. The same issue is thought to be behind the algae outbreak in northern Norway in May.
Sales in 2018 fell by just over seven per cent to £15.7 million, while profits for the year more than halved from £3.229 million in 2017 to £1.536 million last year.
The company has a diverse customer base. Sales to Europe almost doubled to £2.86 million, while sales to 'other markets' (countries or customers not specified) rose slightly to £11.14 million. UK sales were down to £1.77 million.
The company wage bill increased from £1.31 million to £1.61 million. The balance sheet shows that net assets improved by £1.272 million or 26 per cent.
Despite, the high salmon losses last year, the Wester Ross report said: 'Our view is that the future prospects for the company are strong despite the uncertainty in the present economic climate.
'It is the intention of the group to develop current activities (fish farming and processing) and to continue to enhance its products and to seek new opportunities in both the UK and overseas markets.'