Wealth tax drives large Norwegian investment in Atlantic Sapphire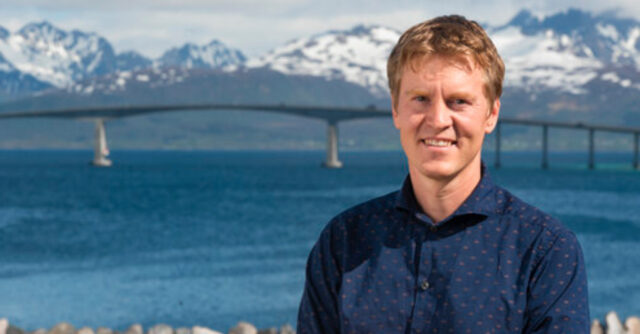 Miami-based salmon farmer Atlantic Sapphire has raised more than £100m (NOK 1.23bn) to complete the financing of its ambitious Florida development.
The money will be used to fund the second phase of the project and along with US $25m (£20.5m) of debt and for general corporate purposes, according to an Oslo Stock Exchange announcement.
Several investors had applied for Atlantic Sapphire's shares including the offshore Norwegian salmon company Nordlaks, partly in protest against the Oslo government's plan to increase the wealth tax on family-owned aquaculture companies. The Nordlaks stake is thought to be NOK 150m (£12.5m).
Phase one is already operational, with the second phase currently under development. Atlantic Sapphire says the long term ambition is to produce 220,000 tonnes of salmon by 2031.
The chairman of Nordlaks, Kjell Bjordal, confirmed that the investment across the Atlantic is related to the wealth tax that is now being introduced on licences owned by private fish farmers.
He said: "For over 30 years, Nordlaks has done what we have believed is in the country's interest, through local Norwegian ownership created jobs and value creation primarily in northern Norway.
"Nordlaks is today the country's largest privately owned aquaculture company with almost 700 employees. We are now experiencing that the framework conditions for Norwegian aquaculture in general and for Norwegian-owned aquaculture companies outside the stock exchange in particular, are becoming more and more uncertain. "
Nordlaks CEO Eirik Welde said: "We have been following Atlantic Sapphire since the start. In our assessment, they are one of the players that has come the furthest in land-based farming. They also have a good location at their facility in Miami, with good logistics to cover the American continent.
"Not least, they have access to a good water source and available area to increase production further. We believe the company has good conditions for success with its development plans."
Commenting on the Nordlaks investment, Johan Andreassen, CEO and founder of Atlantic Sapphire, said: "Nordlaks is one of the most well-run fish farmers globally and we see it as a vote of confidence that they are now investing in Atlantic Sapphire. We are impressed by Nordlaks' operational history and look forward to having Nordlaks as a significant shareholder in the company."