Warning to investors over aquaculture issues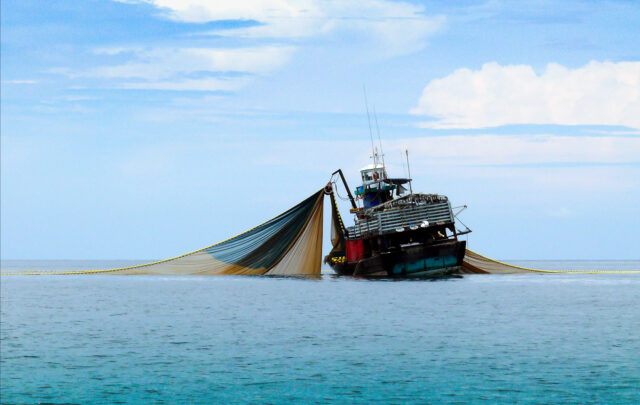 The aquaculture industry's failure to take sustainability and welfare issues seriously could adversely impact investors' profits. That's the warning in a report from a consortium headed by the Changing Markets Foundation.
Investing in troubled waters: the material risks of fish mortality and the use of wild-caught fish in feed for the aquaculture sector is published by the Changing Markets Foundation, Feedback, Coalition for Fair Fisheries Arrangements and Western Sahara Resource Watch.
It sets out the potential risks to investors from two key issues in aquaculture: the level of mortalities in large fish farms and the continuing use of wild-caught fish in aquafeed.
The report argues that good fish health versus poor fish health can make a difference of 20% percent of the market value of a company, but also states that no investor or financial institution has in place robust policies to require the reduction of farmed fish mortality rates, either directly or in their supply chain.
The Changing Markets Foundation also found that no investors or financial institutions have criteria in place requiring a reduction or phase-out of the use of wild-caught fish as feed. A majority (65%) of investors and financial institutions fail to put in place criteria to ensure no illegal, unreported and unregulated fishing or other compliance failures occur in their portfolio of investments and lending to the aquaculture sector, the report adds.
Alice Delemare Tangpuori, Campaign Manager at Changing Markets Foundation said: "Investments in aquaculture are in troubled waters. Current unsustainable practices threaten to affect returns and damage reputation, as consumers come to realize the magnitude of fish dying in farms and also how these farms still use billions of wild-caught fish as feed, diverting valuable proteins from African and Latin American countries and damaging ocean ecosystems. Investors should be steering companies to address the risks by placing fish welfare front and centre and eliminating the use of wild-caught fish for feed in aquaculture supply chains."
The report calls on the industry to ensure that it is not simply removing protein from regions in the world suffering from food insecurity to feed more affluent countries.
It recommends that investors:
Publicly disclose full aquaculture supply chains and provide transparent reporting on key indicators.
Reduce mortality rates on fish farms. This should include the requirement for monthly reporting on mortality and escape rates from all aquaculture suppliers and early engagement if these numbers seem to be increasing.
Adopt good fish welfare standards. Changing Markets Foundation recommend using Compassion in World Farming's species-specific toolkit to set fish welfare standards and reporting indicators.
Eliminate the use of wild-caught fish in feed for aquaculture by 2025. This should include the requirement for companies to publicly report, or require public reporting from their suppliers, on the composition and origin of feed, and investment in sustainable alternatives.
The report was based on in-depth questionnaires with 23 investors and financial institutions. The responses were ranked by those companies that "ignore the issue", "acknowledge the issue but do not take sufficient measures to address it", or "acknowledge the issue and takes some measures to address it".
Out of the 23 investors, DNB AM & DNB Liv, Rabobank, NNIP and Triodos IM scored the highest, but no one company was found to sufficiently address all issues, the report concludes. Almost half of investors (48 percent) including BlackRock, Vanguard Group and APG Asset Management, scored a zero in the rankings.