Virus may be solution to winter ulcers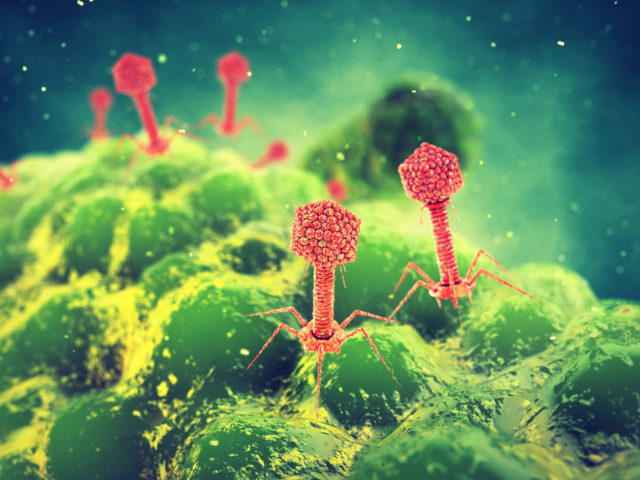 Fish health company STIM aims to help fish farmers tackle the problem of winter ulcers, using a virus that targets the bacteria that causes them.
STIM's new biocontrol product was launched at the company's annual fish health and aquaculture conference in Lofoten last week. It uses a "bacteriophage", a virus that attacks the bacteria Moritella viscosa.
The new product was developed using the same principles as STIM's first bacteriophage biocontrol treatment, which is used to control Yersinia ruckeri, the bacteria which causes yersiniosis in salmon.
Moritella, which thrives in colder temperatures, attacks the skin of the fish, causing sores and sepsis. It has been a major problem for farmers on the Norwegian coast over the past winter, affecting both fish welfare and quality and hitting farmers' profits.
STIM said the rising number of Moritella outbreaks is linked to mutations in the bacteria, making existing vaccines less effective. It is also linked with the widespread use of mechanical sea lice treatments on wellboats that may render the fish's skin more vulnerable to infection. The biocontrol is intended to be used in hatchery production water, biofilters and wellboats.
Director of Research & Development, Hans Petter Kleppen, said: "Wellboat transportation and sea lice treatments are stressful for the salmon, which causes it to shed bacteria in great amounts. Analyses of wellwater shows the number of bacteria spiking fast, which of course greatly increases the chances of an outbreak. Adding our Yersinia bacteriophages to the water removes Yersinia ruckeri from the equation, as the number of these bacteria quickly drop to undetectable amounts. Lab results with our Moritella bacteriophages leads us to believe that the effect will be exactly the same for the new product."
STIM aims to have the new product available before sea temperatures start to drop again. The summer will be spent on production scaling as well as necessary field and safety tests.
STIM CEO Jim Roger Nordly said: "Developing and getting a new vaccine approved takes a long time and we do not under any circumstances want to go back to using antibiotics in the amounts we did in the 80s and early 90s. That is why we have spent the last 12 years doing research on bacteriophages. We knew that we needed new tools in our toolbox and bacteriophages are just that. Together with effective vaccines it will play a major part in reducing the need for antibiotics and thereby reducing the development of antibiotic resistance, which is one of our greatest global health threats."
Also at the Lofoten Seminar, the company said it is working on autogenic vaccines, which are "emergency vaccines" based on isolates from single sites or locations, as a short-term solution for the Moritella problem.
Nordly said: "In collaboration with competent vaccine producers we will be able to deliver these vaccines within three months from receiving the needed isolates. If we act fast, we can be in much better shape going into the next Moritella season."