Vietnam and South Korea trade link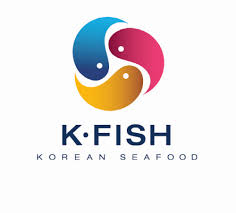 VIETNAM'S seafood producers – in both the farmed and wild caught sectors – are moving towards a policy of closer co-operation with South Korea, a country constantly seeking new trade links in fish.
It follows a business-to-business meeting in Ho Chi Minh City, which was organised by the Vietnam Chamber of Commerce and Industry and K-Fish Trade Support Centre, to provide networking opportunities for 12 Korean and 50 Vietnamese seafood companies.
Vietnam News says the Korean firms were looking to export raw and processed seafood to Vietnam and import raw seafood to South Korea.
Bae Byeong-Cheol, chief representative of K-Fish, said: 'Korean seafood is plentiful in terms of variety, and because of the difference in climate and location, Korea can supply a great deal of high quality products unavailable in Vietnam. We are striving to help more Vietnamese enjoy Korean seafood.'
Consumers in both countries have reacted favourably and would like to try out more of each other's seafood products, he said.
Lê Thị Nguyệt of Vạn Kim Commercial Joint Stock Company said Korean seafood products were very safe and of high quality, but are usually more expensive than products from south east Asian countries, which could deter many Vietnamese from consuming them.
Bae said several Korean companies are facing difficulties in exporting raw seafood to Vietnam because of the lengthy customs and other formalities involved, and would like to see the process streamlined.
Vietnam exports three times the seafood to Korea that it buys from the country, he added.
Vietnamese seafood exports to South Korea reached US $390.7 million in the first six months of this year, accounting for 9.8 per cent of the total seafood export turnover of the country, the General Department of Vietnam Customs reports.
South Korea is also the fourth largest market for Vietnamese shrimp.