Vietnam and India fish farmers facing export crisis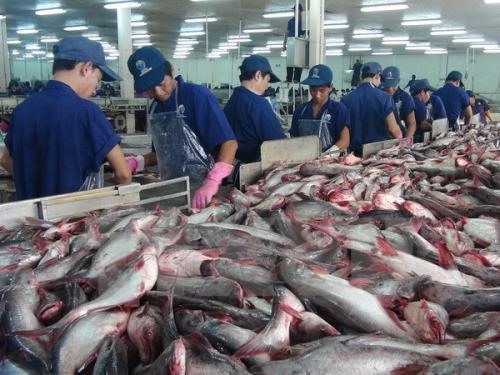 FARMED fish exporters in Vietnam are reporting a 50 per cent drop in contract orders due to the coronavirus crisis, the country's seafood exporters association is reporting.
Vietnam is one of the world's major fish farming countries with large markets in the UK, Europe, the United States and, most notably, China where the outbreak began three months ago. Conventional fish exports are also facing similar problems.
Farmed fish exports to China were halted in January due to travel restrictions, and this month customers in other parts of the world are now cancelling or delaying orders, the Vietnam Association of Seafood Exporters and Processors said in a statement.
It added: 'Inventories are piling up as exporters' and processors' warehouses run out of space, despite cutting prices by 25 to 30 per cent.'
Vietnam's aquaculture exports in the first two months of this year were down by around 10 per cent to US $989 million compared to a year earlier, according to government customs data.
Its seafood exports fell 2.8 per cent last year to $8.54 billion and accounted for 3.2 per cent of total export earnings.
However, the country so far appears to have escaped the worst of the outbreak, with the ministry of health reporting 123 cases and no deaths up to last week.
Meanwhile, India's seafood exports – both farmed and wild caught – look set to miss the federal government target of $7 billion this year because of the virus and the huge disruption to global air traffic.
The Hindu Business Line said the European market was totally cut off, while the US and Japan were buying selectively. It reports that shrimp farmers were becoming anxious and prices were falling.