Vedum defends Norway's salmon tax plan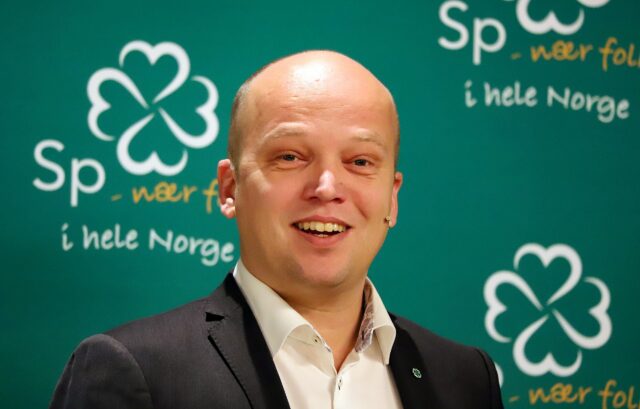 Norway's Finance Minister Trygve Vedum has defended his salmon tax plan to the Centre Party faithful, arguing that it will eventually be seen as the right move.
Vedum was addressing the Centre Party national conference whose coastal members are distinctly uneasy about the tax plan, fearing it threatens the livelihood of hundreds of people engaged in salmon farming.
As he arrived  at the Trondheim venue he faced several anti-tax demonstrators urging him to scrap the tax plan, but it was not known if they were from his party.
Vedum said it was great that people were making a fortune from aquaculture, but as they were using communal resources it was only right that they should share a little more. He had no intention of abandoning his plan, he stressed.
He said there was unrest now, but in five to 10 years people will say he was right just as they had over hydropower many years ago.
He also had a message for the Norwegian kroner billionaires, including some salmon farm owners, who have moved to Switzerland in recent months: "You are welcome back – it is pleasant to live in Norway."
He also said the Centre Party was prioritising those who commuted to work by train rather than those taking private flights to the Alps.
The tax proposal is expected to be voted on by Norway's parliament later this month.
Vedum also  revealed to the conference that he was suffering from multiple sclerosis (MS), a  neurological disease that affects the central nervous system.
He told the conference that his wife wanted him to be open about it, adding that he was feeling very well and the medication he was taking was working well.