VAKI provides flexible service options for clients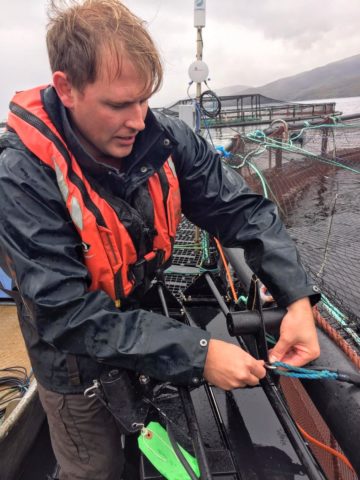 Market Leading Customer Care Package
The Customer Care Package (CCP) provides registered customers benefits including preferential service, free updates and exceptional discounts on new software and hardware upgrades. "Another big benefit of the CCP are the routine service checks, during which we log into the counters to check the software is up to date and the counter is properly set up," said Andri Kárason, service manager for VAKI. "We also check previous counting sessions and generate a count quality validation. If the VAKI team spot anything that could be an issue in the future, they recommend the required preventative maintenance to ensure a good count quality."
With the CCP, VAKI proactively has the service team in contact with customers to ensure the best possible after-sales support to make sure that the customers don't have any start-up issues, and that also makes it even easier for them be in touch if they run into any problems. Clients can always count on VAKI´s support, whether it is through on-site visits or through remote channels.
Celebrating new challenges
This past year has brought a new Covid-19 challenge that no one anticipated, with the service team having to adapt to a new reality. "There have been some incidents where we would have preferred to have been able to send our own service people to sites, but with good remote support and cooperation with our partners in these areas we are able to work successfully on the issues that our customers had," said Andri. "We have always been strong on the remote support side of things, and that has come in very handy during these circumstances, as we have had to work more with our customers to work out some issues which would have normally required on-site visits."
While VAKI´s suite of services is strong, the service team are always looking to make improvements. "We actively listen to the feedback from customers and ensure it reaches our development team to make our products and support services even better for our customers," said Andri.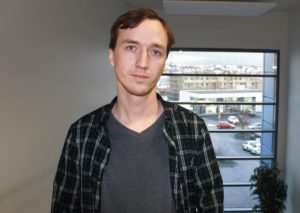 Featured: Gareth Hammond, Area Manager working on site in UK
Above: Andri Kárason, Service Manager