US move drives up Young's Q1 sales and profits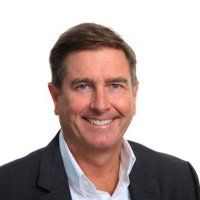 YOUNG'S Seafood is on course for one of its best years in almost a decade, its first quarter financial results show.
Buoyed by its move into the United States, the company has reported a turnover of £141.1 million, an increase of 9.6 per cent year on year.
Earnings before interest, tax, depreciation and amortisation (EBITDA) were £4 million, bolstered by strong cash management.
Young's financial year ends on September 30 and the first quarter covers the period from October 1 to December 30, 2017.
CEO Bill Showalter (pictured) said: 'The strong growth of our market leading brand, contract wins and our first export deliveries to the USA have driven EBITDA growth during the quarter.
'We continued to see significant sales growth in both our frozen and chilled temperature regimes and Young's remained the clear market leader.
'Progress with our exports programme in the USA demonstrates the strength of our brand and the international demand for restaurant quality fish.
'We remain on track with our plan and continue to be the clear number one brand in frozen seafood.'
The first quarter figures have come out just a few weeks after the company announced a full year turnover rise of six per cent to £523.3 million.
The full benefits of its North American drive will almost certainly show up when further quarterly results are published later this year.
Showalter has already signalled that he plans to expand Young's international presence, with China and Europe firmly on his radar screen.
Meanwhile, speculation about a possible sale of Young's remains just that at the moment in the absence of any official statement from either the company or its private equity investors.