Ukraine crisis set to impact Faroes exports to Russia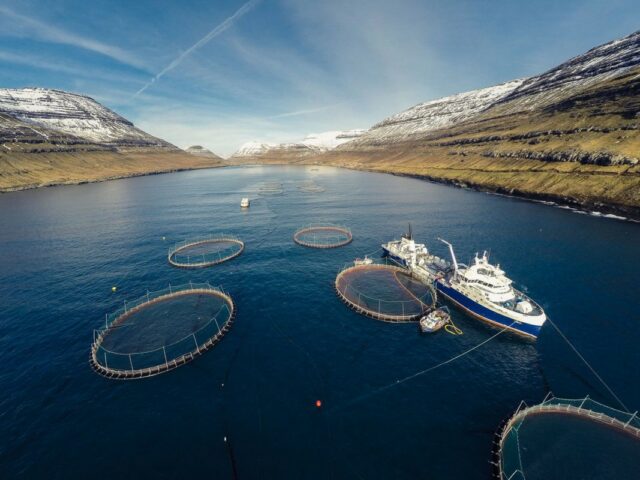 The Faroe Islands government is expected to come under pressure to halt seafood exports to Russia, following the invasion of Ukraine this week.
Faroes is one of the few European countries still selling fish such as herring, mackerel and salmon to Russia although volumes have dropped in recent years.
Moscow imposed a ban on food imports, including seafood, from the United States, Britain, Norway, Iceland and the European Union in the summer of 2014, in retaliation for general sanctions imposed by the West after Russian troops went into the Crimea.
Faroes was excluded because it is not a member of the EU. It is largely independent from Denmark, although Copenhagen remains responsible for defence and certain judicial matters.
The 2014 ban has since been relaxed slightly by Russia and relatively small volumes of Norwegian seafood related products now find their way into Russia. These are mainly non-edible items such as salmon smolts and feed ingredients. They account for 0.2% of Norway's overall seafood exports.
So far Faroese seafood companies, including salmon farmers, have not commented on the sanctions situation but it is being pointed out that Russia's importance as an export market has declined in recent years.
Meanwhile, the Norwegian Seafood Council has issued a statement saying that Ukraine accounts for 1.8% of Norway's total seafood exports (mainly salmon, trout, herring and mackerel), amounting to NOK 2.2 bn (£183m) last year.
Tom Jørgen Gangsø, director of market insight and market access at the Seafood Council, said: "The situation in Ukraine is very serious and unclear. When it comes to the consequences for Norwegian seafood exports to the country, it is too early to say for sure. We are monitoring the situation and will keep Norwegian seafood exporters up to date as best we can.
"It is expected that exports to Ukraine will be challenging and that international sanctions and counter-sanctions will be able to affect international trade, also for Norwegian seafood exports to the Eurasian Economic Union*."
*The Eurasian Economic Union consists of Russia, Belarus, Kazakhstan, Kyrgyzstan and Armenia. Exports from Norway mainly consist of salmon, trout, herring and mackerel.