UK consumers 'turning to Norwegian salmon'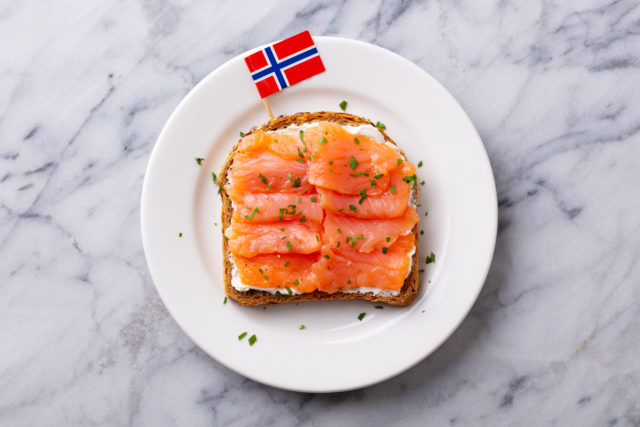 British consumers are buying more Norwegian-produced salmon than ever before, according to the latest data from the country's seafood council.
It says the UK has had the largest growth for Norwegian salmon so far this year with sales rising by 5,400 tonnes to 35,000 tonnes.
Norway's salmon sales to Britain during July rose by 9% or 400 tonnes to a total of 5,400 tonnes, the figures show.
The Seafood Council's UK envoy Hans Frode Kielland Asmyhr, reports from London: "Even with rising prices, we see that British consumers are continuing to prioritise buying seafood.
"Many Britons are keen to eat healthily and it is pleasing to see that consumers are sticking to this even with rising prices."
He echoed comments by the Seafood Council a few weeks ago: "The growth in the volume of salmon to Great Britain can also be seen in the context of somewhat lower production of salmon from Scotland."
Although cod prices are rising at a similar pace as salmon, the value of exports to the UK is showing no sign of slowing down.
Exports were 7% lower at 4,600 tonnes the value rose by NOK 62m (£5m) or 32% compared to a year ago, with the UK, China and Denmark the main markets.
Norwegian Seafood Council analyst Eivind Hestvik Brækkan said: "The export volume of frozen cod to Great Britain increased by as much as 62% to a total of 1,200 tonnes, with an export value of NOK 80 million.
"The UK recently introduced a 35% increase in customs tariffs on imports of Russian fish, which may have contributed to increased British demand for Norwegian cod."