UK Aquaculture Awards shortlist revealed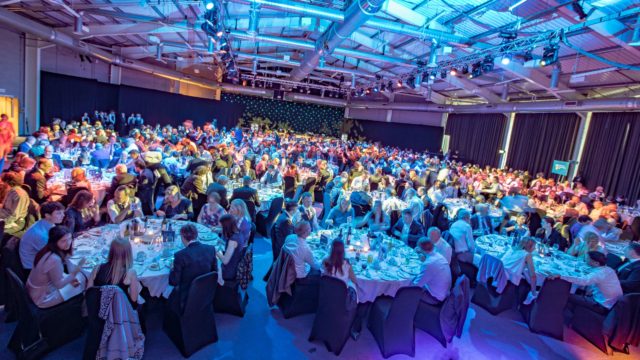 Producers, suppliers and academic institutions are all represented in the shortlist for the UK Aquaculture Awards 2022 which has been published today.
The winners will be revealed at a gala dinner at Aquaculture UK, the trade show and conference taking place in Aviemore, in the Highlands, on 4 May.
The shortlisted individuals and organisations, in full, are:
Rising Star
Andre Van – Kames Fish Farm
Andrew Richardson – InnovaFeed
Connie Pattillo – Mowi Scotland
Rhianna Rees – SAMS Enterprise
Collaboration
Deep Branch – REACT-FIRST Project
Asian Institute of Technology (AIT) – Curriculum Development for Sustainable Seafood and Nutrition Security (SSNS)
Mowi Scotland – Brexit Working Group
Innovation
BMT – Decision Support System
Mowi Scotland – Mowi Academy
World Feeds Ltd – VAF Feed Blocks
Environmental Impact
Fjord Maritime – Fjord Hybrid
Noushin Arfatahery and Professor Jens Rolff
Adam Rainsden – Organic Sea Harvest
Economic Sustainability
Mokshinika Shrimp Farms
Scottish Sea Farms
Community Initiative
Scottish Salmon Company – Healthy Communities Community Charter
Himalayan Fish Farm & Aqua Tech
Mowi Scotland Ltd – Mowi Salmon Wagon
Shellfish Farmer of the Year
Magne Cathrinus Hoem – Norgeskjell
Judith Brown – Isle of Skye Mussel Company Ltd
Judith Vajk – Caledonian Oysters
George Holmyard – Offshore Shellfish Ltd
Finfish Farmer of the Year
Robert Currie – The Scottish Salmon Company
Stephen Woods – Scottish Sea Farms
Animal Welfare
Benchmark Animal Health
University of Stirling & Ace Aquatec
The Scottish Salmon Company
Aquaculture Supplier of the Year
Ocean Kinetics
Nutrition Analytical Service, University of Stirling
Underwater Contracting Ltd
Unsung Hero
Ian Keen-Smith – Cooke Aquaculture Scotland
Euan McArthur – Organic Sea Harvest
Paul Christian Ryan – Pacific Ocean Culture Pte Ltd
David Stewart – The Scottish Salmon Company
Ed Ley-Wilson – Aquascot
Outstanding Contribution to the Industry
Jim Treasurer – FAI Farms
Nick Bradbury – BioMar
Stuart Cannon – Kames Fish Farm
Dan Phillips – Mowi Scotland
The winners in two more categories – Best Aquaculture Company and the Judge's Special Recognition Award – will be announced on the night.
Aquaculture UK 2022 will be the first large-scale in-person event for the industry in Britain since the advent of the Covid pandemic. It will take place at Macdonald Aviemore Resort Aviemore, Scotland on 3-5 May 2022.