Turbot growth driven by aquaculture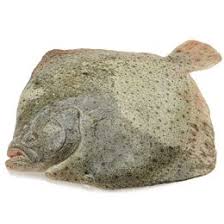 PRODUCTION of turbot is growing throughout Europe, largely thanks to an evolution in farming techniques.
This is the view of EUMOFA, the European Market Observatory for Fisheries and Aquaculture, which has recently completed a case study on the species.
EUMOFA said that this evolution began in Scotland in the 1970s; it was then introduced to France, but Spain took over a decade later, with a large scale increase in production, particularly in the Galicia region.
Techno-biological improvements in the early 1990s triggered a steady but slow growth in production across numerous European countries, including the Netherlands, Germany, Portugal, Romania and Croatia.
But a considerable amount of turbot is still caught by conventional fishing methods. Some 6,000 tonnes were landed in Europe in 2015, the latest year for which figures are available, with EU countries, including the UK, accounting for 85 per cent of this total.
However, when it comes to aquaculture, the production of farmed turbot in Europe reached 10,173 tonnes in the same year.
This compares to a global farmed total of 65,000 tonnes, of which China is by far the largest non EU producer.
Most of this European production was in Spain (73 per cent) and Portugal (23 per cent).
EUMOFA said EU production of turbot reached a peak in 2012 at more than 11,000 tonnes, due to increased production in Spain and Portugal.
However, over the past decade, the French production has experienced a marked downward trend (minus 65 per cent), whereas the Dutch production has remained relatively stable.
The report said: 'Overall, approximately 15,000 tonnes of turbot are consumed in the EU, mainly fresh. Consumption is concentrated in Spain, France and Italy, which represent about three quarters of the EU apparent market.
'This makes turbot a niche market compared with other major species. Turbot trade is characterised almost entirely by intra-EU flows, mostly related to the export of farmed turbot from Spain and Portugal and wild caught turbot from the Netherlands.'
EUMOFA said fishing is also showing a positive trend, with 93 per cent growth between 2006 and 2015. The main producers are the Netherlands, France and the UK.