Transition deal could help Scottish salmon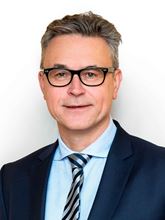 Britain and Norway may have signed a new exchange agreement on fishing, but a more significant development for the Scottish salmon sector could be the news that the UK is prepared to offer the EU a three year transition period on catch exchanges.
For without such a deal, Scottish salmon and other seafood faces the prospects of tariffs on exports into Europe, one of their most important markets. Rival salmon producing countries such as Norway, Iceland and the Faroe islands would be only too ready to step into that gap.
The offer, first revealed in the Guardian, would see both sides agree to a percentage share of fish stocks, thus avoiding a tariff trade war between the two sides.
In theory, this should allow Scottish salmon to be sold into EU markets tariff free, at least until the beginning of 2024.
However, the prospect of a UK-EU trade agreement still remains far from certain. Meanwhile, Scottish fishermen must be happy with a new bilateral framework with Norway on fishing.
The new framework agreement with the United Kingdom also means that Norwegian fishermen will be able to retain access to British waters even in a situation if the British negotiations with the EU crash and fishermen from EU countries are excluded
Fisheries Minister Fisheries Odd Emil Ingebrigtsen described the deal, which replaces an old agreement dating back to 1980, as the first step and a platform for co-operation 'between two good neighbours'.
Norway said it was still too early to say whether it will give Norwegian fishermen as good an access to British waters as under the previous agreement
It also includes co-operation on fisheries control, licensing and research. But Oslo said it is important there should between a tripartite agreement which includes Norway, the EU and the UK.
Scottish salmon farmers will be closely watching developments.