'Technical' incident setback for Atlantic Sapphire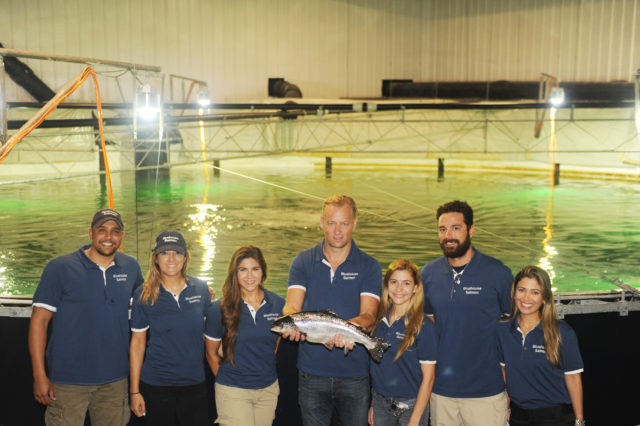 Land-based producer Atlantic Sapphire looks set to lose up to 500 tonnes of salmon following technical problems at its plant near Miami, Florida. The losses represent 5% of of its expected initial harvest.
The company said in a stock market announcement last night that the issue appeared to be in one of its RAS growth systems.
While its preliminary analysis still had to be confirmed it is looking at the possibility that a "design weakness from its RAS [recirculating aquaculture system] supplier" may have led to a significant amount of particles flowing from its particle filtration system to bio-filters and side filters. This resulted in increased turbidity and possibly gases, causing abnormal fish behaviour. The company found that fish accumulated at the bottom of the tanks, disrupted the flow of new water and caused an increase in mortality.
Atlantic Sapphire said it expects to lose 500 tonnes of fish –  around 5% of its first phase annual harvest volume – as a result of the problem. However, it stressed that the incident will not affect the continuity of deliveries to customers.
The episode is likely to be seen as a temporary setback for a company with big ambitions. In January it was reported to be seeking to register on the US OTCQX market, which offers young enterprises the opportunity to expand investor access. To qualify, companies are required to meet high financial standards and follow best practice governance.
A couple of weeks later, Atlantic Sapphire announced plans to scale up output from 15,000 tonnes to 25,000 tonnes, gutted weight, in the second phase of its highly acclaimed "Miami Bluehouse" salmon production in Florida.
The company also has a site in Hvide Sande, Denmark.